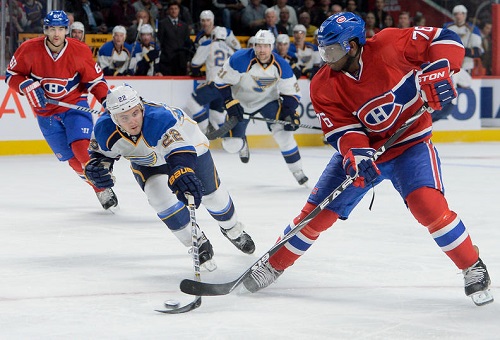 This past week, the Montreal Canadiens and PK Subban began contract negotiations and it is expected to be long, drawn out process. It was less than a year ago when Subban missed the start of the shortened season because of a contract dispute and he ultimately settled on a two-year, $5.75 million bridge contract. He then went on to have a career year, ending with his first Norris Trophy and the team going from 15th to 2nd in the Eastern Conference. So Subban will not want another bridge contract, he'll want a long-term, massive contract.
In an effort to see what Subban should be paid, I am going to compare Subban to a very similar defenceman who has already cashed in, Erik Karlsson. After winning the Norris in 2012, Karlsson signed a seven year, $45 million contract. Subban will want something similar and statistically he has earned it.
At only 23, Karlsson is the best defencemen in the NHL and Ottawa was able to get him at the very reasonable rate of $6.5 million a year. Last season was a write off after Karlsson missed 31 of 48 games with a torn Achilles but the year before, he put up 78 points. Already this season, he has 19 points in 19 games, which is first in the NHL, and he seems to be back to form offensively.
Subban won the Norris with his best offensive season too. With 38 points in 42 games, Subban was on pace for 69 points in a full season. The year before, Subban had 36 points in 81 games. And so far this year, Subban has 17 points in 20 games, second behind only Karlsson.
Subban and Karlsson play a similar style on special teams too, with lots of powerplay time and hardly any penalty killing time. As the quarter-back of the powerplay on their teams, Karlsson spends 4:13 a game and Subban spends 4:30 on the ice with the man-advantage. Their penalty killing numbers are much lower, with Subban only spending 45 seconds a game on the penalty kill this season and Karlsson spending just over a minute. Again, they seem to be very similar players with very similar roles.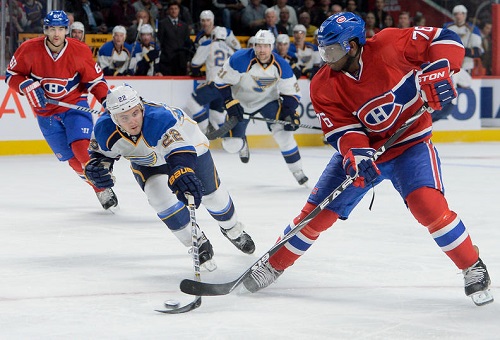 However, there is one thing that separates the two players; their value to their teams. In Ottawa Karlsson is far and away the most used defenceman on the team, playing 100 minutes more than the next player, Marc Methot. Karlsson is also second on the team in points, only one behind Bobby Ryan. And with a salary at $6.5 million a year, he makes two times the amount of the next of the next three defencemen (Jarred Cowen, Chris Phillips, and Methot) who each make $3 million.
Subban does not dominate his team the same way Karlsson does. Andrei Markov is still the most used defencemen by Montreal, getting about a minute more ice time per game than Subban. Markov is older, 34, than Subban's 24, but still is counted on more in all situations. Markov plays just as much as Subban on the powerplay with four minutes a game, but he also gets more than two minutes and 30 seconds a game on the penalty kill. And when it comes to the salary cap, Markov makes $5.75 million this season and will also need to negotiate a deal before the end of the season. Montreal needs to decide how much to take away from Markov and give to Subban.
Subban's contract talks will not end any time soon. Both sides know he wants a raise but meeting in the middle on a number will be difficult. If I were to make a prediction, I think Subban will get a similar deal to the one Karlsson did, which will keep him in Montreal into his thirties. Whatever deal he signs, the Subban saga is far from over.