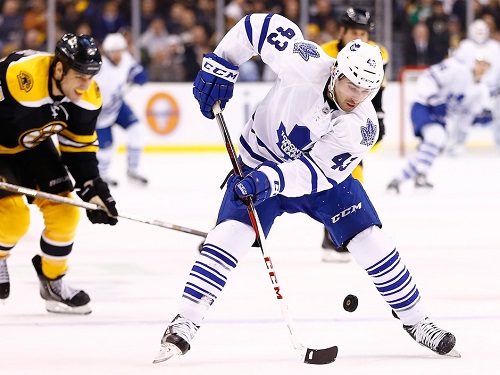 The Leafs have been reduced to having only two NHL centers after injuries and Nazem Kadri's suspension.
Dave Bolland suffered a laceration which required surgery in the Leafs game against Vancouver. Bolland will not be returning any time soon, which is a blow to the Leafs.
Bolland is not the only center that is injured either. Tyler Bozak is currently on Injury Reserve until Nov. 21. In Bozak's absence JVR has been filling in at center with Mason Raymond occupying his left wing position.
To make matters worse, Kadri will be suspended for the next three games leaving Jay McClement and Jerred Smithson as the only Leafs centers. Smithson, who just recently signed an NHL contract with the Leafs had been filling in on the penalty kill and winning face-offs.
Kadri's hit to the head of Backstrom deserved a suspension. It was reckless and dangerous. That said, the Leafs will be very thin up the center of the ice in their back-to-back games against Buffalo.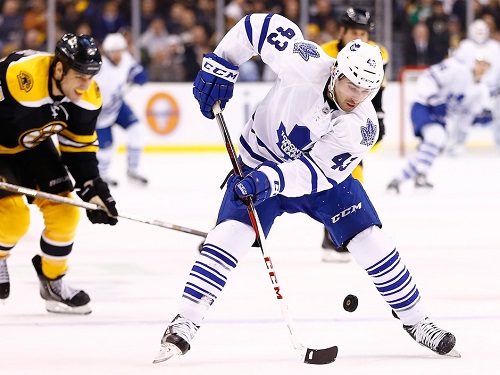 It also appears now that the Leafs' decision to buy-out Mikhail Grabovski instead of John-Michael Liles is looking worse and worse as the season goes on.
There has been some discussion of trying Jake Gardiner at center, a position he played in university. Gardiner has the skating and passing ability, but moving from defense to center would be extremely difficult and it would be temporary.
The Leafs have also called up Trever Smith and Greg McKegg to help deal with the hole in the middle of the Leafs' line up.
Coach Randy Carlyle said that Smith will be used in an offensive role against Buffalo. Buffalo, having just fired their coach and general manager, could come out swinging against the Leafs team. The last game had a line brawl and saw Kessel slashing John Scott and Clarkson leaving the bench (although that was preseason action).
Friday night's game will be the first time the Leafs have played against Buffalo this season, and if the Leafs want to keep their playoff dreams alive they will have to win at least one of these game, preferably both.