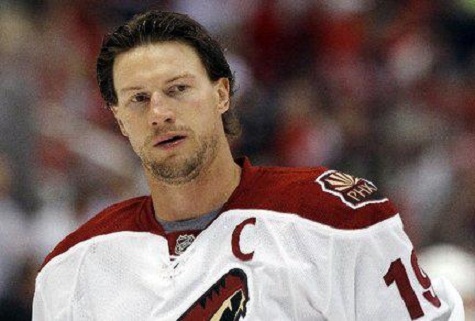 Shane Doan's deadlines have been like Roberto Luongo trade rumors, the quantity only has been matched by the unreliability. It's getting quite tiring with Shane Doan really. One day he has a deadline, the next day it's extended. He changes his mind as often as some ladies changes their wardrobe.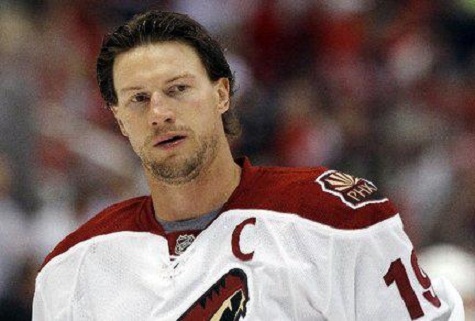 Pittsburgh, Philadelphia, Detroit, San Jose, Montreal, New York Rangers, and the Vancouver Canucks are all teams on the list that Doan wants to play for, and let me assure you these organizations are ready to catch him in cushions stuffed with money. But before any organization can catch him in cushions of money, Shane Doan has to break up with the Phoenix Coyotes and basically tell them it's time to move on, but who knows, he might've done that already?
But the main reason why I sit here writing this article, isn't because of the other teams involved. I am sitting here twiddling my thumbs thinking if the Canucks are willing to commit to Doan so they can stay on his short list. Some may say the Canucks are on his short list already, but will the Canucks want to commit to Doan for the next 4-5 years and around 30 million dollars? That really isn't my forte, but I don't know what Mike Gillis is thinking. But to stay competitive in this bidding war between the other 6 teams, they will have to offer around 4 years to stay at the top. With the teams that are involved though expect Doan to get many 5 year offers, which would give Canucks management many sleepless nights. Do they pull the trigger and offer 5 years also? Or do they stay at 4? It's a risky proposition for a team to lock up a 35 year old who turns 36 in October, in the end though, the Canucks will definitely think long and hard if it comes down to that.
Once Doan has said he will officially be moving on from the Coyotes, don't expect a deal done right away. Terry Bross, Shane Doan's agent has said he doesn't think Doan is "anxious" but said he will be "aggressively negotiating" with other teams. So how long could this play out? It could be days, weeks, months, halfway through a season, Doan will sign when Doan wants to sign, when that will be, is anyone's guess.