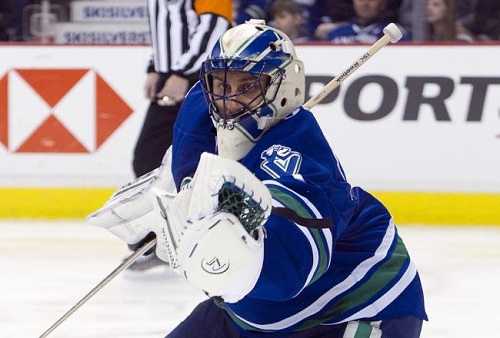 Although Luongo remains a member of the Vancouver Canucks despite having new rumors float up each day of this new lockout shortened season, new reports suggest that a new deal is in place for the veteran goaltender. GM Mike Gillis admitted to the Vancouver Sun newspaper Tuesday morning that a framework for a trade is in place and the trigger could be pulled at any minute.
Cam Cole of the Vancouver Sun report's there's no timetable for a decision, but one could come soon if the team doesn't pick up a W. "We have a potential deal in place with one team that has to do something with another player that they have — and it's not who anybody thinks it is — and so we have to wait. (But) we've been offered packages that don't fit what our plan is, what we need," said Gillis.
The rise of Cory Schneider has given the Canucks some breathing room to make a trade but with his struggles in net during the Home Opener one must think, should Gillis wait until he re-establishes himself as a goaltender? With Luongo having a better game than Schneider against the Oilers making 30 saves in the Shootout Loss, it could also make it hard for Gillis to pull that trigger. If the Canucks do decide to keep both goalies, the good news is they will likely both play many games in this shortened 48 game season. If both stay on the team it could definitely help the Canucks to have two players they actually trust.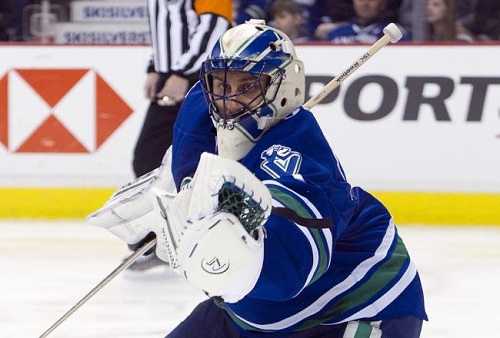 Gillis also said in the report to the Vancouver Sun that the team received plenty of offers but most of them included at least one piece that wouldn't fit on the NHL roster and wasn't a player of Luongo's caliber. Gillis's new comments has set off a new batch of rumors in Vancouver and Gillis holds the deck of cards yet he hasn't shown that he's ready to deal quite yet.