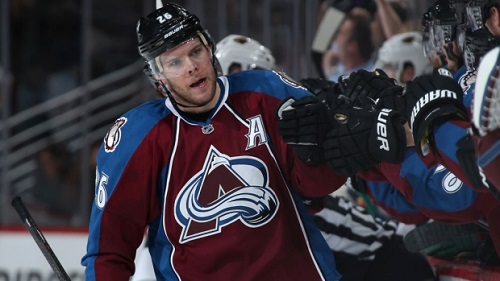 The St. Louis Blues made no attempt at hiding the fact they wanted – and needed – to make some changes this offseason. Their desire to acquire Jason Spezza in a trade and their interest in free agent Paul Stastny made that clear.
But have they done enough to not only fix what they wanted to internally, but also stay competitive in the difficult Central Division? On the surface the answer would appear to be yes, but it's not as simple as that.
General Manager Doug Armstrong no doubt made his team better just by signing Stastny to a four year contract. He had to shell out some serious cash to do so – Stastny's contract carries an AAV of $7 million – but if he performs to expectations it will be money well spent.
That's because adds some well needed goal scoring (not just point scoring) to a team in need of goal scorers. He has failed to score 20 goals in a non-lockout-shortened season just once in his career – despite playing a full 82 game season just once.
Aside from Stastny the team also acquired defenseman Carl Gunnarsson from the Toronto Maple Leafs in exchange for Roman Polak. The deal was more so completed to suit the needs of the Leafs, but the Blues didn't get a slouch in Gunnarsson either.
But compare who the team brought in – and, more importantly, didn't bring in – to other teams in the Central Division and it appears the Blues didn't do enough.
Here's a rundown of notable moves made by other Central Division teams:
– Colorado Avalanche: traded P.A. Parenteau to Montreal Canadiens for Daniel Briere; traded draft pick to San Jose Sharks for Brad Stuart; signed Jarome Iginla
– Dallas Stars: traded Alex Chiasson (plus prospects and draft pick) to Ottawa Senators for Jason Spezza; signed Ales Hemsky
– Nashville Predators: traded Patric Hornqvist and Nick Spaling to Pittsburgh Penguins for James Neal; signed Olli Jokinen
– Minnesota Wild: signed Thomas Vanek
– Chicago Blackhawks: signed Brad Richards
So, to recap, each of the above teams has at least done its best to improve on its respective results from last season.
For Dallas and Minnesota that means competing harder in the division rather than securing a wild card playoff spot. For Colorado and Chicago that means securing its place among the top teams in not just the division, but the league. And for Nashville that means trying to find a way to climb out of the basement in the division.
All this is to say that, while the addition of Stastny and Gunnarsson will surely be great, the Blues may not enjoy the same success in 2014/15 as they did in '13/14.
As mentioned, Stastny's scoring ability will be a welcomed addition, but it doesn't solve the problem of an offensive unit that regularly struggles to score – subsequently putting more pressure on the goaltender.
On the subject of goaltending: the team heads into next season with a big question mark in the crease. With Jake Allen and Brian Elliott competing to be number one, there's no proven starter in the mix. This isn't something as easy to fix, given the contract situations of each goalie, but it's nonetheless something of a lingering issue.
There's no question the Blues needed to make some changes this offseason, and they did. But in a division where many teams went above and beyond to improve, St. Louis just may not have done enough.