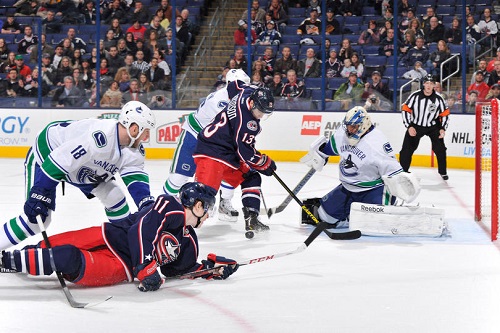 Fire Marc Crawford! Trade Markus Naslund! HA! Did you see that beach ball go through Cloutier picture on Google?
Oh…this isn't 2004? Oh its 2013? Oh the Canucks Coach is actually Alain Vigneault and we actually want to trade Roberto Luongo?
Sorry…I guess being a fan of the Vancouver Canucks for over a decade you tend to hear the same thing each era.
Yes, in the Crawford Era, we heard the exact same thing we hear today with Vigneault and Luongo, its funny how some things don't change ain't it?
The Canucks currently right now are in a funk, a major stinky funk, the same kind of stinky funk you get after going hard at the gym for two hours straight, yeah it's not good. But look on the bright side; you could be the Columbus Blue Jackets.
Wait.
You're telling me they're 5-0-3 in their last 8? No way. Man this is bad…
Okay so maybe it's as bad as what you think it could be.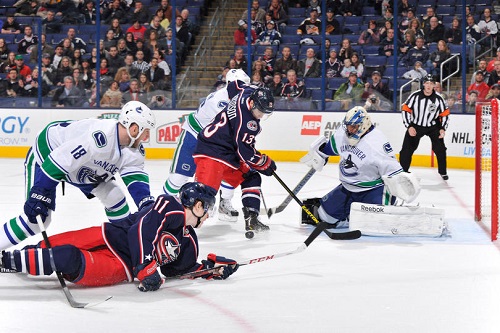 Let's take a look at the stinky bad part right now. Currently the Canucks are 4-4-2 in their past 10 games and just snapped a brutal 4 game losing skid to the Columbus Blue Jackets. In their past 8 games the Canucks have been shut out on the Power Play, and the fire Alain Vigneault rumors have fired up faster than a Luongo trade rumor pops up each day. And of course in the past five games and even longer than that, the Canucks have been without Ryan Kesler and Kevin Bieksa due to injuries.
When a team is without their top defensive center and former Selke Winner, plus one of their top shutdown defensemen, a team generally begins to struggle a little.
So yeah there's a few things where you want to bang your head against the wall, but really the Canucks can only go up from here right? Soon Kevin Bieksa will return to the line-up, same with Ryan Kesler, so it can't be all what it seems to be. Everyone just needs to relax for a second, and take a deep breath.
But don't flip any cars over yet or set any on fire and please don't jump off the bandwagon either, there's still hope and more games to be played, remember it ain't over till the fat lady sings, and I still haven't heard Brad Marchand's mother sing yet.
The Canucks will get out of this funk and return to their original scheduled programming, it's just a matter of when and what game.
As a famous Rock Band once said, "What the hell are you waiting for?"