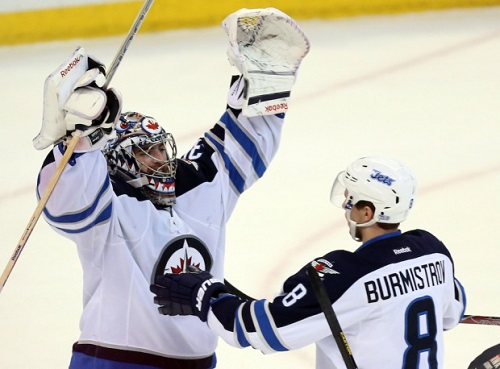 The Winnipeg Jets have begun the process of resigning unrestricted free agents by locking up back-up goaltender Al Montoya to a 1-year, $601,000 deal. Montoya, 28, played in seven games for the Winnipeg Jets last season, starting five and ending the season with a record of 3-1-0, a 2.91 goals against average and 0.899 save percentage.
He has suited up for 63 career NHL games between the Phoenix Coyotes,New York Islanders and Jets for a 24-18-10 career record, 2.77 goals against average and 0.906 career save percentage. The Chicago native was originally drafted sixth overall by the New York Rangers in 2004.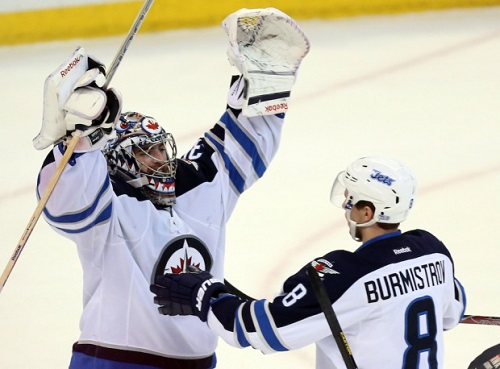 With Ondrej Pavelec still between the pipes in Winnipeg, Montoya is unlikely to receive a bigger role in the forthcoming seasons. However, the low cap hit makes it hard for the Jets to turn away from, especially considering Montoya can hold his own as a backup goalie.