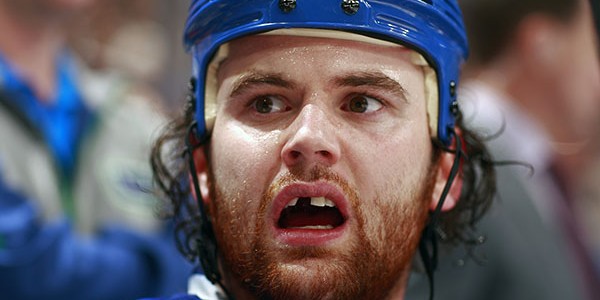 Ever since February 27th, 2012, Zack Kassian has been under a lot of scrutiny and pressure since he put on a Canucks jersey. If you've been living under a rock, Kassian was traded from the Buffalo Sabres for Cody Hodgson. Hodgson was supposed to be the Canucks answer down the middle for the future and be a future captain, but after former coach Alain Vigneault gave him limited minutes, he decided he wanted to go somewhere else to show his talents.
Fast forward to now and finally after two seasons, the Canucks are starting to get a glimpse of the Zack Kassian they traded for. No, he's not averaging 3 points per game and becoming a Hart Trophy nominee, but his overall game in general has spiked quite a bit in a good way. He obviously still has some ways to go in his development but it's great to see a player who has been under a lot of scrutiny and pressure from the media and fans alike to perform finally getting a break in his performance.
When Torts came here as a new coach, he was given a wrapped gift and inside was Zack Kassian and a note saying, "Do something with him" signed by Mike Gillis. Okay maybe that was a bit fictional, but you get the point. He had an experiment to work with and like every other player he disassembled him like a puzzle and slowly put him back together. Torts figured out quickly that Kassian couldn't play defense, so he got limited minutes on the third line for the majority of the season (averaging 11:59 a game). Tortorella didn't give him the get out of jail free card and just put him on the 1st line with the Sedins instead he took the long route with Kassian. From the looks of it his play and development as a player has flourished miraculously.
If I can refresh your memory here, Kassian was initially supposed to be the Sedins line mates and their bodyguard. That all quickly changed when Torts came to town. Torts realized that he would be a special project and instead of letting his stats inflate playing alongside the twins; he took the long route with Kassian and properly tried to develop him.Let me tell you its working. It's not developing at light speed, but at a slow and steady pace that you can actually see the improvement each game. For example, say he did play alongside the twins and what if both of them go down due to injury or they eventually retire? He will then have to find new chemistry with new line mates and would he be able to produce at the same rate with his new line mates? Maybe, but I highly doubt it.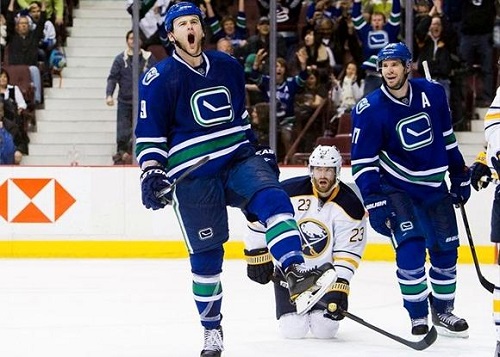 After watching some film from Tuesday's 5-4 Shootout loss to the Pittsburgh Penguins, Kassian easily had his best game of the year and surprisingly he had nearly 20 minutes of ice time. After a long wait and a lot of patience, Kassian is slowly developing into a young, strong power forward. He also had 1 goal and 1 assist for the game. If this isn't signs of a player developing, I don't know what to tell you honestly. Sure it's one game, but every single game he's played this season; he's been developing and getting better.
Here are other Kassian stat's from this season:
In 40 games played this season, he's produced 11 points good for 8 goals and 3 assists. All these points have come on even strength. With these 11 points, he's also only averaging 11:59 minutes of ice time per game which is pretty good for a player like Kassian. He's on pace for 21 points for this season good for 15 goals and 6 assists. Although that might not be a lot, it's better than other seasons he's had in the NHL.
I am not saying Kassian is playing godly, but he's playing better than he's ever played in his career right now, especially under Tortorella. He's improving and getting smarter on the ice. Kassian will be a good power forward, he just has to stay patient and stay with it. He will get there.