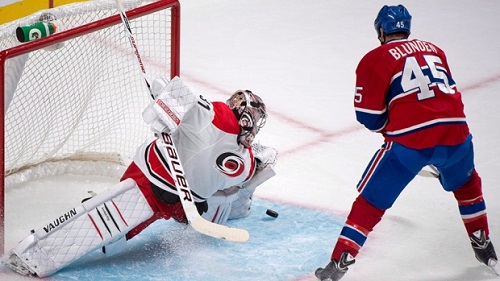 Anton Khudobin, a new goalie for the Carolina Hurricanes, was at his prime when he was injured during a game against the Phoenix Coyotes last Sunday, October 13th. In the two games he had played, he had won both of them for the Canes. Khudobin saved 18 shots on net in his first game with the Hurricanes against the Philadelphia Flyers and 32 in his second against Washington.
He was doing pretty well against the Coyotes when he was strangely injured during the second period. He had allowed 2 goals, but made 18 saves when the incident happened. While skating out to play the puck, Khudobin slipped and had to be helped off the ice. The details of the injury were not announced other than that it was a lower-body injury, but when it happened, it did not look good.
Khudobin found his way on the Carolina Hurricanes when they signed him as a free agent in July. He came from the Boston Bruins where he had been a backup goalie for Tuukka Rask. Now the backup goalie for the Canes, he started off doing a lot more than a normal backup.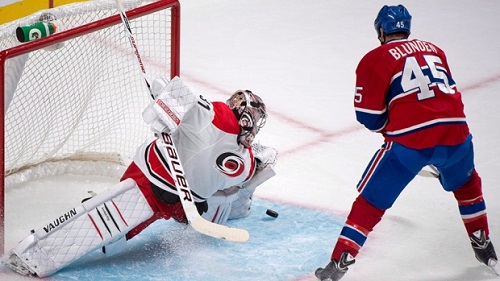 The game against Phoenix was Khudobin's third start of the season, the same as head goalie, Cam Ward. However, Ward had yet to bring the Canes a win whereas Khudobin had already brought them two. It was starting to look like Khudobin might take Ward's place until the injury brought him down.
There are hopes that Khudobin will return soon. Jim Rutherford, Carolina's general manager, stated Monday that his injury may not be as serious as first feared. With 3 wins and 5 losses, it's looking like the Canes need Khudobin to come back.
Although it's still the beginning of the season, Khudobin made a big impact as a goaltender before he was injured and plans to make an even bigger impact when he returns.