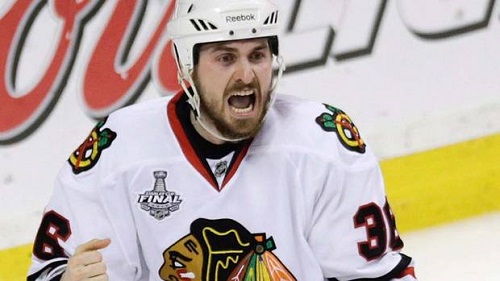 The Toronto Maple Leafs made a move on Sunday to acquire center Dave Bolland of the Chicago Blackhawks for three draft picks: second-round (51st overall) and fourth-round (117th) picks for this year and a fourth-round pick in 2014.
Bolland, 27, scored the cup-winning goal which saw the Blackhawks defeat the Boston Bruins in Game Six of the Stanley Cup Finals.
Leafs' General Manager Dave Nonis expects Bolland to slot into the line-up and provide depth at center.
"But I think he's Randy's type of player," said Nonis. "He can play up and down the lineup. He's got enough skill that he can play with really good players. He's got grit and can play against really good players. I think he's going to be given a pretty significant role with us."
Bolland scored seven goals and seven assists for 14 points in 35 games in the lockout-shortened season.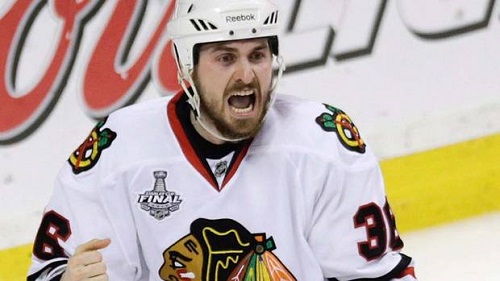 Bolland plays a defensive-minded game which could free up time for Mikhail Grabovski to take a more offensive role. Bolland may also be a signal that the Leafs are not going to sign Bozak, leaving the Leafs with Grabovski, Kadri, Bolland and McClement as centres.
Bolland has had troubles with injuries in the past, but if he can stay healthy the Leafs will have more options for shut-down lines.
"I'm excited," said Bolland. "Sad to leave Chicago but I'm excited to come to Toronto … To put on a Maple Leaf jersey and play at the ACC [Air Canada Centre] in front of Toronto fans, where I grew up."