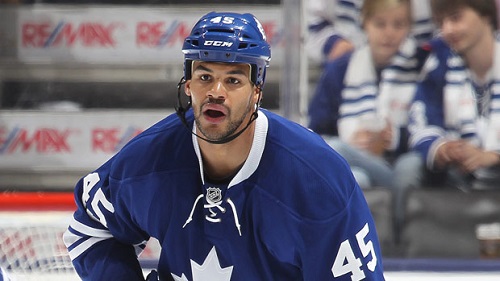 The Toronto Maple Leafs have announced that they have avoided arbitration by signing Mark Fraser to a one year contract worth $1.275 million.
Fraser, 26, has elected for arbitration in the past with the New Jersey Devils. Fraser was asking for $2 million before an agreement was made.
On February 27, 2012, Fraser was traded from the Anaheim Ducks to the Toronto Maple Leafs for Dale Mitchell.
Under a new provision of the CBA, teams are unable to walk away from any decision lower than $3.5 million. This provision could have really hurt the Maple Leafs due to the diminishing cap space they have to sign big restricted free agents Nazem Kadri and Cody Franson.
Franson and Kadri have yet to make any deals with the Leafs. With roughly $4,895,833 remaining in cap space, the Leafs will likely have to make a move to sign both players.
John-Michael Liles is on the books for $3.875 million for the next three years, but also has a modified no-trade clause.
Fraser spent most of the year paired with Franson, beginning the year as the third pairing, but saw more ice-time as the season progressed.
Fraser was struck in the forehead by a puck in Game 4 of the playoffs. Fraser was hospitalized and eventually had surgery to repair a fracture between his eyes and cranial area.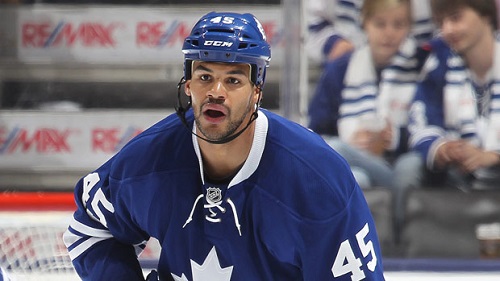 Fraser lead the Leafs in blocked shots last year and will likely keep it up next year. Fraser plays the kind of hockey coach Randy Carlyle wants from his team.
Another boon for the Leafs' defense is the addition of Paul Ranger. If Ranger can get back up to NHL speed, and the Leafs can sign Franson, the Leafs may have improved one of their biggest weaknesses.