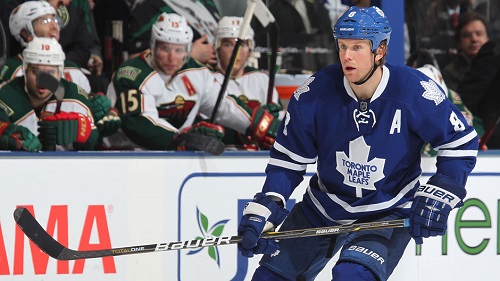 On Tuesday the Toronto Maple Leafs announced that they would use one of two compliance buy-outs on Mike Komisarek's contract. Komisarek was on the last year of a five-year, $22.5 million dollar contract.
This move will free up 4.5 million dollars in cap space in a year where the salary cap is decreasing.
Komisarek, 31, will be paid $1,166,667 in each of the next two seasons not to play for the Leafs. Komisarek will become an unrestricted free agent on July 5.
Komisarek was drafted by the Montreal Canadiens 7th overall in the 2001 draft. Komisarek resigned in Montreal in 2007.
Komisarek became an unrestricted free agent in 2009 and ended up signing with the Toronto Maple Leafs.
Injuries plagued Komisarek, including a shoulder injury in January, 2010 which needed season-ending surgery and kept him from playing for the United States in the 2010 Olympic Games.
In the 2012-2013 season Komisarek only played 4 games, the rest were spent as a healthy scratch. In March of this year Komisarek was placed on waivers and sent to the Toronto Marlies.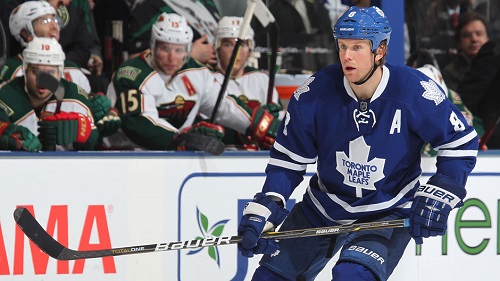 In 158 games with Toronto Komisarek scored two goals and 17 assists for a total of 19 points. Komisarek also received 169 penalty minutes.
Overall, Komisarek was a disappointment for many Leafs fans. Komisarek was over-paid for the role he had on the team, and his poor play saw him dumped down the depth charts until he was a healthy scratch for most of the year.
On twitter, Komisarek said "It was a privilege playing for a first class organization like the Leafs even though things did not turn out as I would have liked."
Komisarek can likely find a new home in the NHL, but where exactly remains to be seen.