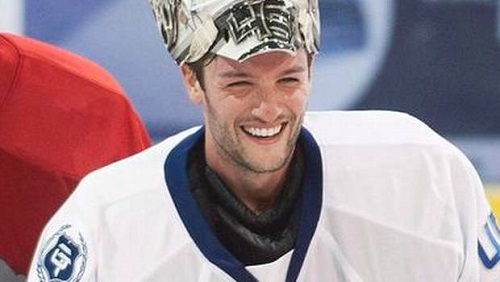 The Toronto Maple Leafs have signed goalie Jonathan Bernier and defensemen T.J. Brennan to contracts.
Bernier's contract is for two years and a total of $5.8 million dollars. The cap hit for Bernier's contract is $2.9 million a year. This new contract means Bernier will be making over a million dollars are year more than James Reimer, who was Toronto's starting goaltender last year.
Bernier was traded by the Los Angeles Kings for Matt Frattin, Ben Scrivens and a second round pick in 2014 or 2015.
Last year Bernier played 14 games and finished with a 9-3-1 record. His goals against average (GAA) was 1.88 and his save percentage was .922.
Overall, Bernier has played 62 games with the Kings, and his career GAA is 2.35 and his career save percentage is .912.
Given the salary paid to Bernier, it is unlikely that Bernier will be play back-up to Reimer. The Leafs could role with a 1A/1B set up, giving both goaltenders a roughly even number of games and rolling with the hot hand.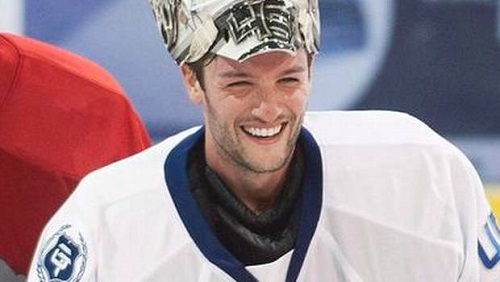 Given Reimer's high level of play last year, Bernier will have to work to take the starting job away from Reimer.
Brennan's contract is for one year at $600,000. Brennan, 24, was drafted by the Buffalo Sabres at 31st overall in the 2007 NHL Entry Draft. Since then Brennan has played for Buffalo and the Florida Panthers.
On June 14 of this year, Brennan was traded by the Panthers to the Nashville Predators in exchange for Bobby Butler.
Brennan will provide the Leafs with some depth for their defence. Brennan, a left-handed shot, has been compared to Mike Kostka and could play a similar role moving forward. Since Kostka will not be with the Leafs next year, Brennan could fill in Kostka's minutes.
Brennan's contract is basically a try-out to see if Brennan fits the team and gives the Leafs time to further allow their defensive prospects to develop without being rushed. The Leafs may need to make another move to improve their defensive corps this off-season moving forward too.