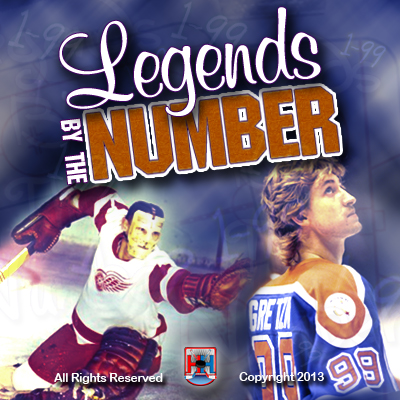 #15
Honorable Mention: John MacLean, Bert Olmstead, Jim Nielson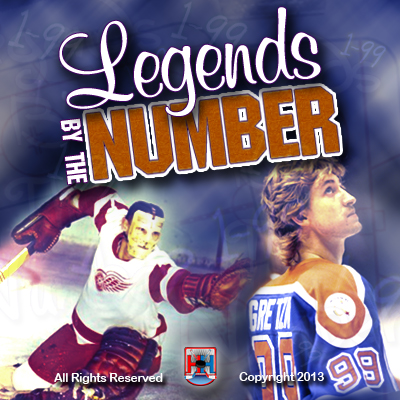 3rd – Bobby Smith
Position – Center
When he wore #15 – 1979-84 (With Minnesota); 1984-90 (With Montreal)
Note: He also wore #18 in 1991 (With Minnesota) and from 1992-93 (With Minnesota)
Regular Season Stats – 1077 GP – 357 G – 679 A – 1036 PTS – (-) 10 – 917 PIM
Playoff Stats – 184 GP – 64 G – 96 A – 160 PTS – (-) 10*** – 245 PIM
Accolades – 1 Stanley Cup, Calder Memorial Trophy, 1st overall Draft Pick, 4-time All-Star
Background – Born 2/12/58; 6-ft-4, 210 lb
Bobby Smith was taken first overall in the 1978 NHL Draft by the Minnesota North Stars. He was just coming off an incredible season with the Ottawa 67's of the OMJHL that saw him score 69 goals and 192 points in just 61 games. His 123 assists and 192 points are still untouched as the (now OHL)'s all-time single-season record for both categories.
In his rookie season with Minnesota, he led his team in scoring (by 16 points) with 74 points. It was more than enough to earn him the Calder Trophy. He would increase that total to 83, 93, and his career peak of 114 over the next three seasons.
In his second campaign, he would help his team reach the Stanley Cup Finals. However, this was during the New York Islanders dynasty, so they were unable to win the Cup. Smith put up a career-high 25 points in that playoff run.
He would play a total of five seasons with the North Stars, and part of a sixth, before being traded to the Montreal Canadiens in 1983. He remained in Montreal for seven seasons, winning a Stanley Cup with the Habs in 1986. Smith was a playoff scoring dynamo, recording 160 points in 184 career post-season games.
He returned to Minnesota, where he would stay until the North Stars' final season (1993). Smith almost had himself a second Cup ring, but Minnesota ran into the formidable Pittsburgh Penguins in the 1991 Finals. Minnesota would lose in six games. Bobby scored a career-high five game-winning goals in Minnesota's last quest for the Cup.
Smith retired at right before Minnesota relocated to Dallas.
2nd – Dany Heatley
Position – Left Wing
When he wore #15 – 2002-04 (With Atlanta); 2006-09 (With Ottawa); 2010-11 (With San Jose); 2012-present (With Minnesota)
Regular Season Stats – 840 GP – 369 G – 413 A – 782 PTS – +48 – PIM
Playoff Stats – 66 GP – 15 G – 42 A – 57 PTS – (-) 9 – 59 PIM
Accolades – Calder Memorial Trophy, 5-time All-Star, 1-time selection to 1st All-Star Team, 1-time selection to 2nd All-Star Team, Olympic Gold Medal, 2 World Championship Gold Medals
Background – Born 1/21/81; 6-ft-4, 220 lb
Dany Heatley was drafted second overall by the Atlanta Thrashers in the 2000 NHL Draft, right after Rick DiPietro and right before Marian Gaborik. In his first season he scored 26 goals and 67 points, winning him the Calder Trophy as rookie of the year. In his second season, Dany scored 41 goals and 89 points. He would play in his first All-Star Game that season.
Heatley was traded to the Ottawa Senators before the 2004-05 work stoppage concluded. When the NHL resumed, he would promptly set Ottawa single-season records in goals and points. Playing all 82 games his first two seasons with the Senators, Heatley scored 50 goals in both seasons (both career highs). He also scored a total of 103 and 105 points respectively. 50 goals and 105 points remain as team records. The latter of those two seasons, he also led the NHL with 10 game-winning-goals.
At the end of the 2008-09 campaign, Heatley asked to be traded again. This time he was traded to the San Jose Sharks. He scored a point-per-game in all 82 games the next season but his production trailed off to just 64 points the following year.
He was traded once again in 2009. This time, he was a member of the Minnesota Wild. He has not been quite the offensive juggernaut as he once was, but he remains a key player in lesser roles.
Heatley currently has 369 goals and 782 points for his career, having played in 841 games. He has not won the Stanley Cup as of yet, with his best chance coming in 2007 when Ottawa fell to the Anaheim Ducks in five games.
1st – Milt Schmidt
Position – Center
When he wore #15 – …-1955* (With Boston)
Regular Season Stats – 776 GP – 229 G – 346 A – 575 PTS – ** – 466 PIM
Playoff Stats – 86 GP – 24 G – 25 A – 49 PTS – – 60 PIM
Accolades – Hall of Fame induction, 2 Stanley Cups (as player), 2 Stanley Cups (as GM), Hart Trophy, 3-time selection to NHL First All-Star Team, 1-time selection to Second All-Star Team, Lester Patrick Trophy
Background – Born 3/5/18; 6-ft-0, 185 lb
Milt Schmidt entered the league at age 18. He played in just 26 games his rookie season and produced a modest 10 points. He would increase his production at a steep pace for the next three seasons.
In 1940 he would win the NHL scoring race, having produced a league-leading 30 assists and 52 points.
He was fortunate to be able to play on a line with his childhood friends Bobby Bauer and Woody Dumart. They formed the famous, and dominant Kraut Line. Together they helped the Boston Bruins win the Stanley Cup in 1939 and 1941. The latter of those post-seasons, Schmidt led all playoff scorers with 11 points. In 1942 however, all three linemates were enlisted in the Canadian military. They would thus miss three seasons serving in World War II.
When Schmidt returned in 1946, he would finish fourth in league scoring. He was named team captain in 1951, the same year he would the Hart Trophy as league MVP. He would play in all four of his All-Star Games after his return. His production after the war was far greater than prior to enlisting. His surpassed 60 points twice from 1947 to 1951.
In the 1954-55 season, Schmidt retired as a player, choosing to coach the Bruins for the remainder of the season. He would remain as the team's bench boss until 1966. He led the Bruins to the Cup Finals in two of his first four seasons as coach. He would later become the coach of the Washington Capitals in 1975, where he spent two seasons.
As a player, Schmidt scored 229 goals and 575 points. As a coach, he accumulated 250 wins. At the time of his retirement from playing, he ranked third in league history in assists and fourth in points.
In 1961, Schmidt was inducted to the Hall of Fame. His number fifteen jersey was retired by the Boston Bruins in 1980. He is currently 95 years old (96 on March 6th).
*Hockey-reference doesn't have jersey number listings from pre-1950s
**Note: +/- has only been recorded by the NHL since the 1967-68 season
***Note: playoff +/- has only been recorded by the NHL since the 1983-84 season
References:
On-Line Sources
Hockey-Reference.com
Hockeydb.com
Legendsofhockey.net
Wikipedia.org
Off-Line Sources
Stan Fischler; Shirley Fischler (2003). Who's Who in Hockey. Andrews McMeel Publishing. p. 243. ISBN 978-0-7407-1904-2.
Follow me on Twitter @yungspork
Love Reading About Hockey?

Subscribe to keep up-to-date with the latest and most interesting hockey news!
| | |
| --- | --- |
| | We hate spam just as much as you |