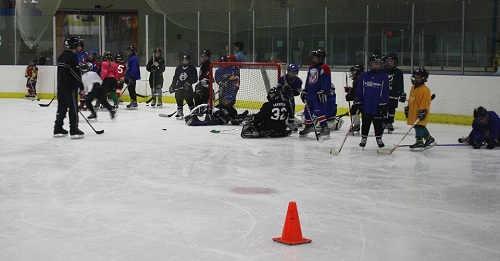 In March, my seven-year-old twin boys were able to participate in a Lightning Made Youth Clinic, hosted by the Tampa Bay Lightning. Living an hour and a half away from the Tampa Bay Times Forum makes events like this nearly impossible for us with our busy schedules, but Community Hockey Coordinator Tom Garavaglia brought the Thunder to the Ice Factory of Central Florida in Kissimmee.
The Ice Factory is where my boys take goaltending and player lessons and are part of the in-house youth league (they aren't quite ready for the fall travel team, especially since my little goalie decided that he wants see how he does as a winger).
The clinic was preceded by tryouts for the Lady Vipers, which is central Florida's only real option for an all-girls travel team, led by Pauline Ade. One of former Lightning head coach Guy Boucher's twin daughters spent time on the ice before the Lightning's youth program began their free class.
The Lightning Made Youth Clinics are the combined effort of the Lightning and USA Hockey. They rely on local coaches to assist during the hour long lessons, while bringing in their own teaching staff, which sometimes includes current players and former players, such as former Stanley Cup winning captain Dave Andreychuk.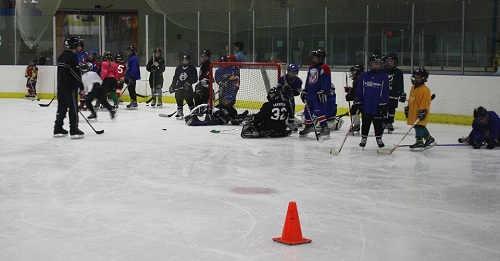 The free clinic, which is set up for entry-level players, was separated into two different age groups, the first for ten and under, and the second for twelve and under. Parents have the option to sign kids up as a goalie, forward, or defenseman.
During the lessons, the players are given group and individual attention to sharpen their skills through station training and mini games. The biggest emphasis is on FUN and making sure the kids are enjoying themselves while playing the greatest sport on earth. Every kid received a free Lightning Made jersey as well as other small goodies.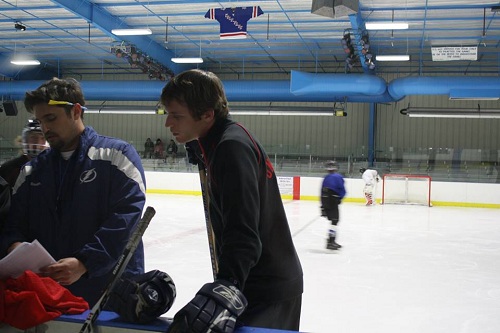 Unfortunately, Garavaglia and his staff were delayed by unexpected traffic and missed the first session of the clinic. The local coaches did an excellent job of getting the kids on the ice and working them hard. The kids got their ice time, free jerseys, and were none the wiser.
To make up for the unforeseen circumstances that kept his team from arriving on time, Garavaglia promised the Ice Factory another free clinic. He has delivered. It is coming up on Sunday, June 30th.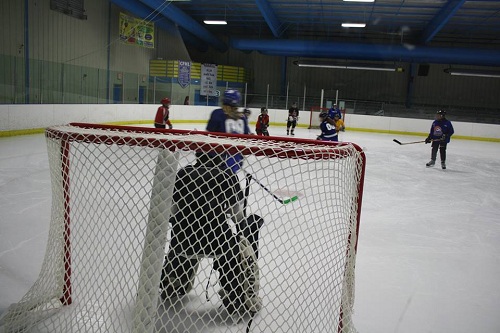 If you have a child who is fourteen years or younger and lives in the greater Orlando area, head over to the Lightning website to see if there are any spots left. The first clinic reached its maximum capacity within a few days.
If you're unable to make it to the clinic, check out the Ice Factory of Central Florida to see what classes they can offer your little player.