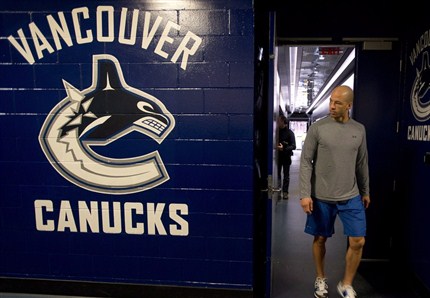 When Manny Malhotra missed the game against the Minnesota Wild Tuesday night, many questions were raised as to why all of a sudden he missed a game. Well today it turned out to be more serious than anyone could imagine. The Canucks announced that Manny has been placed on the Injured Reserve and will miss the remainder of the season.
When asked in a Press Conference if Malhotra could come back to play this season, General Manager Mike Gillis was definitive and made it clear that he will not return this season.
The real question now for Malhotra is what's next? His agent Danny Krepelka told CKWX 1130 that "he will be in Vancouver for a long time", if retirement is imminent, could he stay with the team in some capacity? The speculation as to why he was put on the Injured Reserve was because of the Eye Injury he suffered in the 2010-2011 season that nearly cost his career then. Since the eye injury his point production and overall involvement on the ice has dropped significantly. What lies ahead for the 32 year old is unclear. It's possible that he has played his last game in the NHL as his vision may never improve, that's if there isn't another injury affecting him. But it seems safe to assume that this is related to his eye. In my opinion if he does retire, he could definitely play a role within the Organization whether it be on the Coaching Staff or in Management, he is one of the most respected players in the locker room and around the league.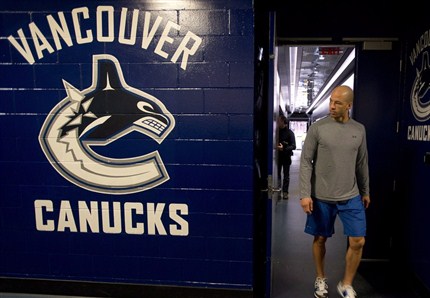 If Malhotra does decide to retire, he will be greatly missed throughout the team and organization. Hopefully the Canucks will take this moment as an inspiration and win it for Manny, the last time they lost Malhotra to injury they went all the way to the big dance.