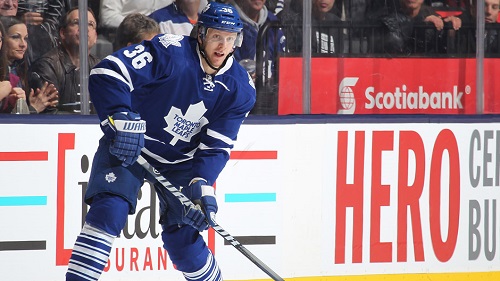 The Toronto Maple Leafs have announced that Carl Gunnarsson has signed that three-year contract that will allow both parties to avoid arbitration.
Gunnarsson, 26, will be paid $2.85 million in the first year, $3.15 million in the second and $3.45 million in the third and final year.
Gunnarsson, from Örebro, Sweden, scored one goal and had 14 assists in 37 games last season.
Gunnarsson has spent most of the last two seasons on the top defensive pairing with Dion Phaneuf and Gunnarsson has proved himself to be the best defensive defensemen on the Leafs' blue line.
Gunnarsson missed some games at the start of last season due to a hip injury, but finished the season strong.
Locking up Gunnarsson for three more years at the rate this contract sets is good news for Leafs fans. Gunnarsson plays top minutes and his salary does not really reflect that.
Another plus is that Gunnarsson is just entering his prime as a defensemen and could continue to improve for the next couple years.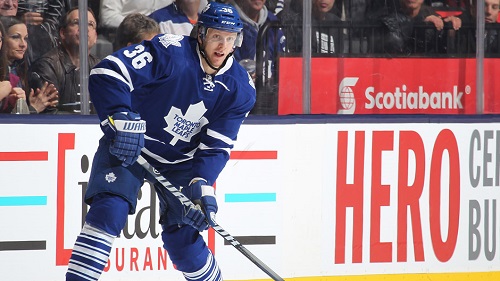 This contract also leaves the Leafs with approximately $6,570,833 in cap space to sign restricted free agents Cody Franson, Nazem Kadri, and Mark Fraser. This situation means that it is likely one of those three players will not be signed unless a trade is made.
On twitter Gunnarsson said "Thanks everyone! Really happy and excited to be back with the #leafs for 3 more years. #LeafsNation."
The Maple Leafs have also announced a new ECHL partnership with the Orlando Solar Bears.
The Solar Bears compete in the South Division of the Eastern Conference of the 22-team league. The Leafs previously had an affiliation with the Reading Royals.