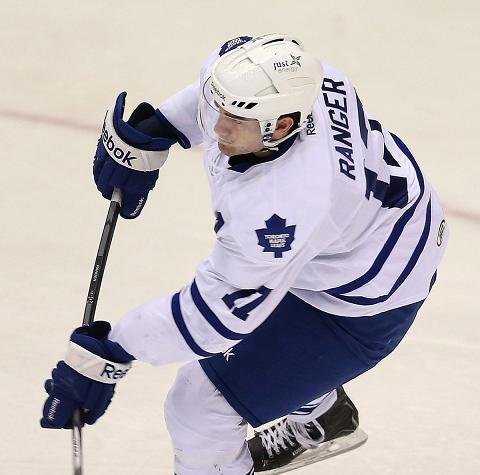 The Toronto Maple Leafs have announced that the team has signed defenceman Paul Ranger to a one-year contract that includes a no-trade clause. Ranger will make $1 million for the year.
He played 270 games with the Tampa Bay Lightning, the team that selected him 183rd overall in the 2002 NHL Entry Draft.
Ranger left the NHL in 2009 for an undisclosed personal reason and has not played an NHL game since then. Last season, He signed a contract to play for the Toronto Marlies in the AHL. Ranger scored eight goals and had 17 assists in 51 games.
The addition of the 28-year old adds to the Leafs' cap difficulties as the team looks to sign Cody Franson, Nazem Kadri and Mark Fraser.
If Ranger can regain his old form, he could be an excellent addition to the Toronto blue line.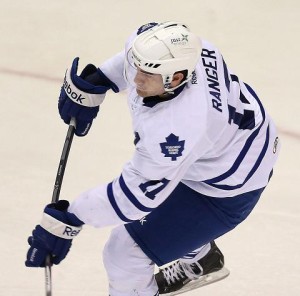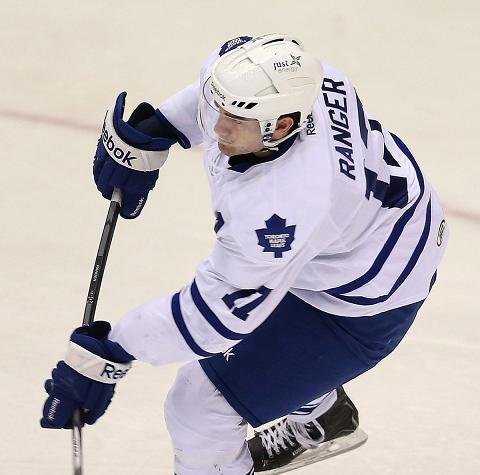 The Maple Leafs have also announced that General Manager Dave Nonis has signed a five-year contract extension.
Nonis took over the GM role after Brian Burke was fired just before the lockout-shortened season began.
"This extension will allow David the time to build his kind of team to produce steady results, year after year," said MLSE (Maple Leaf Sport & Entertainment) boss Tim Leiweke. "Everyone is excited about his ability and grasp of the NHL landscape and today's new contract agreement will offer the Leafs consistency and a long-term vision."
This move comes as a surprise as Nonis still had time left on his current contract with the Maple Leafs and he has been the GM for less than a full year.
Nonis will be with the team through 2018, longer than anyone else on the team save for David Clarkson, who Nonis signed this off season.
Nonis was asked about the status of the unsigned restricted free agents, but said he was not worried.
"That's not a red flag. It's July," Nonis said on Sportsnet 590. "I'm not surprised that they're not signed, and we have a lot of time before we have to start worrying about it."