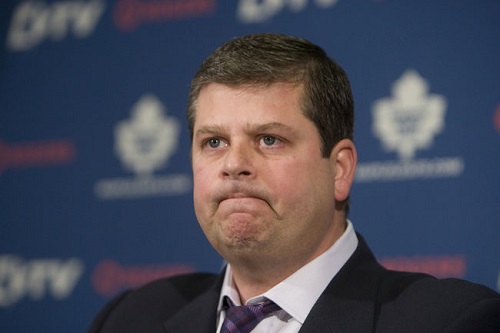 It is now nearing the midpoint in August and the Toronto Maple Leafs have yet to sign two important restricted free agents. Nazem Kadri and Cody Franson have yet to sign contract extensions with the Maple Leafs.
The Leafs currently have less than $5 million in cap space – $4,895,833 to be exact. With both Franson and Kadri putting in solid performances in the regular season and the playoffs, the Leafs are put into a tricky place in regards to their cap situation.
Dave Nonis, general manager of the Maple Leafs, tied his hands somewhat by signing players like Colton Orr and Fraser McLaren to contracts before locking up players who play more than 10 minutes a night. In addition Nonis trading for Bernier while retaining salary did not help.
There simply isn't enough money to sign both Kadri and Franson without trading someone away and the most likely candidate to be shipped is John-Michael Liles. The Leafs missed the post-arbitration window that would allow them to use an old fashioned buy-out on Liles. The Leafs could send Liles to play for the Marlies, but that will only save $925,000.
If the Leafs trade Liles and juggle their roster, they could find the room to sign both Franson and Kadri, but it is troubling that the Leafs found themselves in this situation.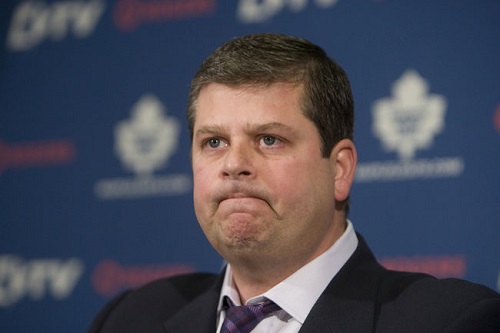 In more positive Leafs news, several of the team's prospects have been participating in the world junior exhibition camp being held in Lake Placid, NY this week.
There could be as many as three Leaf players on Canada's world junior team if Frederik Gauthier, Matt Finn and Morgan Rielly all make the team. Rielly made the team last year and is eligible to join again.
Tom Nilsson could also made the team for Sweden and Dominic Toninato could play for the United States.
In September, the Maple Leafs will participate in a rookie tournament along with the Pittsburgh Penguins, Ottawa Senators and Chicago Blackhawks in London, ON. This will give a good look at how the Leafs' prospects can work together as a team.
It will also give many hockey fans their first taste of hockey for months.