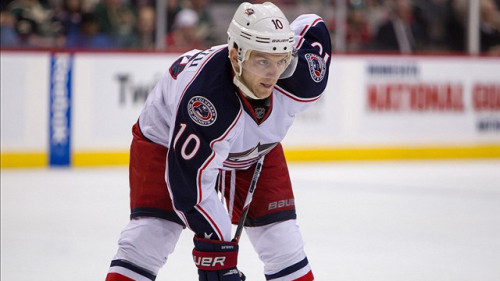 You ever heard the old saying "when it rains, it pours"? Well for the Columbus Blue Jackets, it's been raining so long the entire city has been flooded and transportation consists entirely of speedboats.
Yet another injury came down the pike today as it was learned that forward Mark Letestu will miss the next six weeks to undergo surgery to repair groin and abdominal injuries, according to general manager Jarmo Kekalainen.
The Blue Jackets are already floundering at the bottom of the standings, tied with the lowly Edmonton Oilers for the fewest points in the NHL. The 7-15-2 start is certainly not the one they envisioned when the year began, riding a ton of momentum from an exciting playoff appearance in the spring.
Things went downhill fast, though. Center Ryan Johansen held out, though he's been one of the few constants in the lineup this year. Nathan Horton's career was announced to basically be over thanks to a degenerative back issue. Eight regulars were lost from the lineup due to various injuries and the Blue Jackets never got started.
The one silver lining from all of this is that they could luck into one of the top picks in one of the most stacked drafts in ages. Landing Connor McDavid or Jack Eichel could make this season hurt a little less.
By the time this publishes, the Blue Jackets will have no doubt lost at least two more players due to injury because it's just that kind of year.
Follow me: @2PSBlog