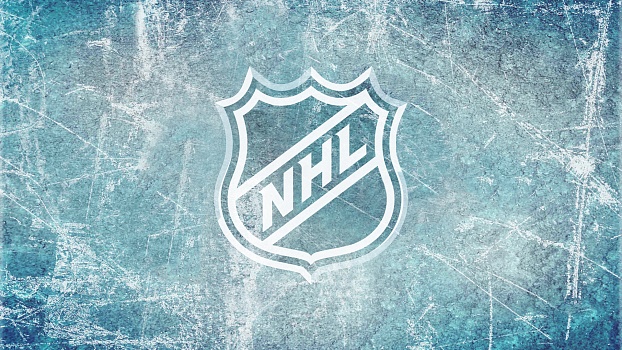 McKenna's weekly NHL Mailbag will be open via Twitter Wednesday through Friday throughout the remainder of the 2018 NHL season and Stanley Cup Playoffs. To have an NHL related question featured in Hooked On Hockey Magazine tweet to @KMcKenna_tLT5 by using the hashtag #McKennasDigest.
@KMcKenna_tLT5 where would you put Alain Vigneault's job security level at? #McKennasDigest

— Jeffrey Folker (@farmerjohn22) March 29, 2018
Cliché, but this could really go either way.
Since Alain Vigneault took over the head coaching duties for the New York Rangers back in 2013-2014, it will be the first time that the Broadway Blueshirts will not make the Stanley Cup Playoffs. Considering that the team traded away a handful of key assets at the 2018 NHL Trade Deadline, and plans to rebuild, it's certainly not far-fetched that New York's front office would consider bringing in a new coach to replace Vigneault.
However, timing is everything in professional sports, especially for NHL head coaches and general managers. One may think that it's time for the Rangers to have a different voice making the calls behind New York's bench, but keep in mind that Vigneault is going to be a fresh voice for a number of newcomers and young skaters next season at Madison Square Garden anyway.
The big question here will be – is the former Jack Adams Award winner (Coach of the Year; 2007) the right coach moving forward in a rebuild situation with the Rangers; and does New York want to give Vigneault a curtsy shot at helping this new identity progress? Also, another key factor that will impact Vigneault's status will be what other coaches are going to be available come this offseason.
AV on the Steven McDonald Extra Effort Award, facing former players on Tampa, the play of Jimmy Vesey and who will start in goal for #NYR tonight. https://t.co/r6dHPx2iad

— New York Rangers (@NYRangers) March 30, 2018
If the Chicago Blackhawks were to part ways with their three-time Stanley Cup winning head coach in John Quenneville, then perhaps New York's front office will consider letting go of Vigneault, and bringing Coach Q to Broadway. Quenneville not only survived coaching an Original Six franchise for almost a decade, but thrived.
The Hawks were once a rebuilding squad with promising young talent, too (circa 2008). Coach Quenneville proved he could take an up and coming club all the way — and more than once.
Only time will tell in the Big Apple.
@KBrowne28 — Hall for Hart? #McKennasDigest
There's no doubt that New Jersey Devils forward Taylor Hall should at least be nominated for the NHL's Hart Memorial Trophy, as "the player judged to be the most valuable to his team." Without the Calgary, Alberta native the Devils wouldn't be in playoff contention this late during the regular season and making a push for third place in the Metropolitan Division. While Hall is having a career season posting 86 points (34G-52A), the career high is also 36 points higher than the team's second leading goal-scorer in Nico Hischier (18G-32A—50PTS).
https://twitter.com/NJDevils/status/979517352982339585
Hall's biggest threat for the Hart Trophy is a skater for another playoff bubble team, but in the Western Conference. Colorado Avalanche forward Nathan Mackinnon is also having a career year, while finding the back of the net on 38 occasions and chipping in 54 helpers for 92 points. Though, the Avs have four skaters with 50 or more points, while the Devils only have two.
Both former first-overall draft-picks have revived their NHL careers this season, and similar to Jersey's Team, the Avalanche haven risen from the ashes to shock the hockey world by competing for a playoff position. The Avs' leading goal-scorer has 11 game-winning goals in comparison to Hall's six, but was New Jersey's overall challenge to (potentially) make the 2018 Stanley Cup Playoffs a more difficult task to overcome heading into the 2017-2018 campaign?
The fans know…

❣️ #MacKinnonForHart #GoAvsGo https://t.co/Hu6TFZKlsn

— Colorado Avalanche (@Avalanche) March 18, 2018
It's a fair argument, but a conversation for another time.
Keep in mind that New Jersey hasn't clinched a playoff berth in six seasons, while the Avs skated to the NHL's Big Dance back in 2014 (eliminated by Minnesota in the first-round).
One stat that is not black and white has been Hall's timely goals for the team this season, and his playmaking abilities have also made Devils' players around him better. The six-foot-one winger has recorded 22 assists on the team's man-advantage this year, and the team's power play currently ranks 11th in the league – New Jersey finished 22nd in the NHL last season.
The Hart Trophy should come down to Hall and MacKinnon, but winning cures everything and is the deciding factor for this hockey enthusiast. If one of the teams mentioned above were to not make the Stanley Cup Playoffs, then that may cost one of these skater's chances, unfortunately.
How far do you see the @GoldenKnights going in the playoffs? #McKennasDigest

— Pat Layton (@Laytonpat) March 29, 2018
Love this question.
If the Stanley Cup Playoffs were to start today then the Western Conference's Vegas Golden Knights would matchup with the St. Louis Blues, however that could change come April 7th. The Knights are more than likely going to match up with St. Louis, or the Colorado Avalanche who are just one point behind the Blues for the second Wild Card position in the West.
This hockey enthusiast likes Vegas' chances against both teams, especially Colorado. The Blues and goaltender Jake Allen have been hot as of late, but Vegas is capable of thriving in the playoffs with the systems that head coach Gerard Gallant has implemented with the NHL's latest expansion franchise. The Knights are gritty and also have skaters such as Jonathan Marchessault and William Karlsson that can take teams by surprise with their offensive talent, too.
If we were playing as good as @WKarlsson71's hair looks, we'd be up like 15-0 pic.twitter.com/CDDeziUEY0

— Vegas Golden Knights (@GoldenKnights) March 29, 2018
Let's not forget that Vegas will have one of the playoff's top goaltenders in Marc-Andre Fleury, either. Fleury has had his playoff struggles over the years, but those are a thing of the past now. The Pittsburgh Penguins wouldn't have three Stanley Cup rings in the last decade if it weren't for the former first-overall draft-pick (2003).
If the Knights were to defeat a team such as the Blues or Avalanche, then veteran James Neal and company would more than likely play the winner from the Pacific Division's other matchup — San Jose Sharks versus either the Anaheim Ducks or Los Angeles Kings. The three California teams have established a physical and heated rivalry from long playoff series in recent memory, so expect nothing different in that first-round matchup.
A playoff meeting more than likely benefiting the Knights in the first-round, and having the California teams beat themselves up in a potential seven game series, should favor Vegas' odds to make a run this postseason.
Expect to see the Knights in the 2018 Western Conference Finals, as one of the biggest stories professional sports has ever witnessed will not fold early in the race for Lord Stanley.
@KMcKenna_tLT5 what are the chances Grabner returns to NJ next year? #McKennasDigest

— Zach Flaherty (@zachxicab) March 29, 2018
Acquiring forward Michael Grabner at the 2018 NHL Trade Deadline was a clutch transaction by the New Jersey Devils and general manager Ray Shero. His speed and offensive threat on special teams has only benefited the Devils since his arrival back on February 24, and has filled a void in the Devils lineup that was missing for a number of years. While the Austria native only has two goals and two assists in 16 games played in Jersey thus far, Grabner was brought on board for the bigger picture – the Stanley Cup Playoffs.
The winger should be a key x-factor if the Devils were to clinch a berth in the playoffs come April, and Grabner should see more ice time in the postseason as well. His performance down the stretch here for the Devils will be telling on how much (money and years) New Jersey would want offer Grabner contract-wise come this offseason. But his play in the playoffs (potentially) will ultimately decide his fate in Jersey.
Even if the Devils fail to make the playoffs – the chances are high that New Jersey would want re-sign him to at least a one or two-year deal. Still, there are more than a handful of playoff caliber teams that may be willing to spend more money on Grabner come unrestricted-free-agency this June.
Can't say enough about how much @BColes25 has meant to this team.

— Sean English (@TheRealSeanE) March 30, 2018
Similar to Grabner noted above – Devils forward Blake Coleman will have his name all over the score sheet if New Jersey were to make the Stanley Cup Playoffs this spring. Coleman is a role player that will thrive in the Stanley Cup Playoffs' playing style and atmosphere, especially with opponents giving extra attention to Devil skaters such as Taylor Hall and Nico Hischier.
"Now We Rise," was meant for Coleman's play down the stretch here for the Devils.
Tweet your NHL related questions to @KMcKenna_tLT5 to have them answered & be sure to use the hashtag #McKennasDigest
Kyle McKenna covers the NHL for Hooked On Hockey Magazine. He can be reached on Twitter (@KMcKenna_tLT5)