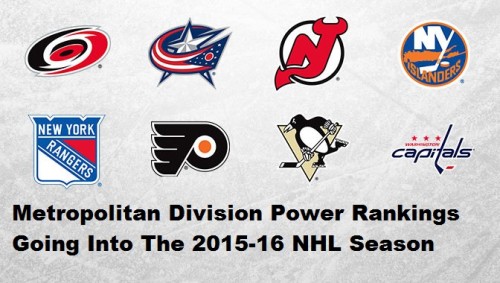 ATLANTIC DIVISION POWER RANKINGS
We're only a little over a month away from NHL Training Camps opening up, and teams have made their moves (or in some cases, stood pat) to make their run at the Stanley Cup in 2015-16. While there are still a couple of players left out there that can play every night, we've got a good idea of the how each team will look when they take the ice for real in October. Today we'll take a look at the Metropolitan Division (the rankings for the Pacific, Central & Atlantic Division are already posted), home to the 2014-15 Presidents Trophy winning Rangers.
PITTSBURGH PENGUINS
Key Additions: RW Phil Kessel, C Nick Bonino, C Matt Cullen, RW Eric Fehr
Key Departures: C Brandon Sutter, LW Blake Comeau, RW Steve Downie, D Christian Erhoff, G Thomas Greiss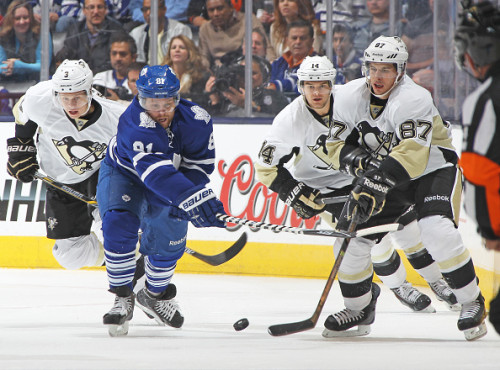 -Give Pittsburgh GM Jim Rutherford credit – he quickly recognized the Penguins were not built for deep playoff success and made the proper adjustments. The big acquisition was getting Phil Kessel from Toronto, and having him next to Sidney Crosby (or Evgeni Malkin) will create a lot of problems for the rest of the conference. Nick Bonino is a cheaper and better fit to center the third line over Brandon Sutter (who is now with Vancouver), and adding guys like Cullen & Fehr give them the requisite depth they need to be a contender again. The Penguins blueline should be much healthier this season, and Marc-Andre Fleury is good enough between the pipes.
WASHINGTON CAPITALS
Key Additions: RW TJ Oshie, RW Justin Williams
Key Departures: RW Troy Brouwer, RW Joel Ward, LW Curtis Glencross, D Mike Green, D Tim Gleason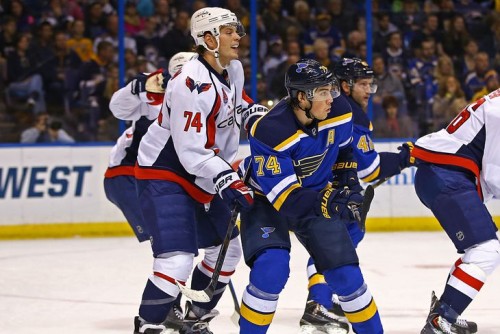 -The Washington Capitals were one goal away from the Eastern Conference Finals last season, and the lack of offensive depth among their forwards was part of the reason they fell short. Caps GM Brian MacLellan sent Troy Brouwer to St. Louis for TJ Oshie to help remedy that issue. Bringing in clutch goal scorer Justin Williams at a reasonable two years/$6.5 million deal also helps, even if his production dipped a bit last season. Despite losing Brouwer and Joel Ward, the Caps still retain some grit, and they have the blueline depth to compensate for the loss of Mike Green.
NEW YORK RANGERS
Key Additions: RW Emerson Etem, LW Viktor Stalberg, G Antti Raanta
Key Departures: G Cam Talbot, LW Carl Hagelin, RW Martin St. Louis, D Matt Hunwick, LW James Sheppard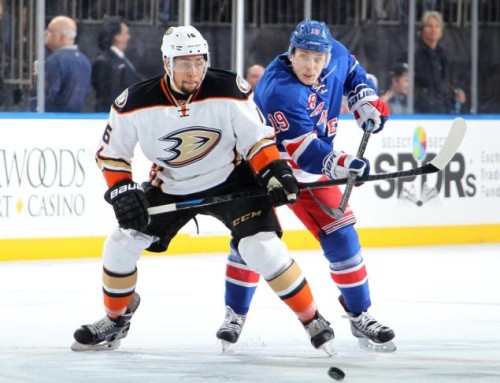 -The Rangers, Islanders, and Blue Jackets could all be placed from third to fifth in this ranking in any order, and you wouldn't be wrong. The Rangers didn't get worse this off-season, but they didn't necessarily improve the team either. Antti Raanta will be a fine replacement for Cam Talbot, but the Rangers didn't get anything to help them now when they sent Talbot to Edmonton. Viktor Stalberg gets the opportunity to fill the role that Carl Hagelin left behind, and Emerson Etem is still young and could develop in to a quality second line winger. The Blueshirts are still a playoff team, but it's going to be tough for them to remain among the top five teams in the league again.
NEW YORK ISLANDERS
Key Additions: G Thomas Greiss
Key Departures: G Michal Neuvirth, D Lubomir Visnovsky, D Griffin Reinhart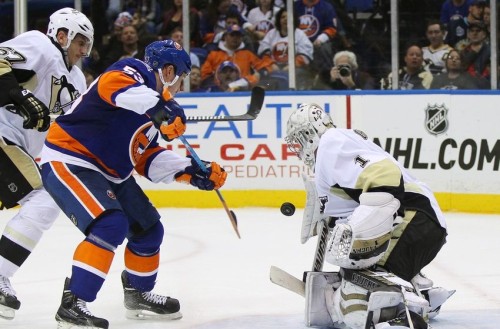 -GM Garth Snow didn't do much during this past off-season. Other than acquiring Thomas Greiss to fill the back-up slot left behind from Michal Neuvirth's departure, the Isles will look the same in 2015-16. That's not necessarily a bad thing though. The Brooklyn-bound Islanders took the Capitals to seven games in the first round, and would have been very tough on the Rangers had they advanced. The only issue is the teams they're competing with for playoff spots in the division (Pittsburgh, Washington, Columbus) all upgraded their rosters, so the Islanders will need maximum production throughout their lineup to build on last season's success.
COLUMBUS BLUE JACKETS
Key Additions: RW Brandon Saad
Key Departures: C Artem Anisimov, C Marko Dano, RW Jeremy Morin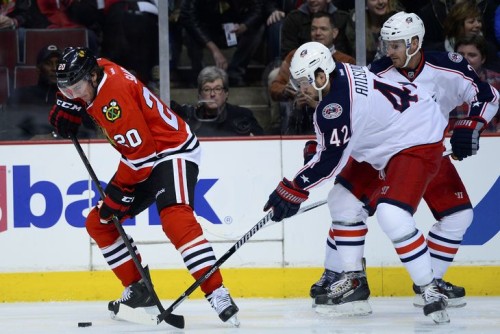 -Columbus made one of the biggest hockey splashes during the summer when they brought in Brandon Saad from Chicago. GM Jarmo Kekalainen is banking on Saad and Ryan Johansen being the franchise cornerstones for a long time to come. Considering the success the Blue Jackets finished with down the stretch (once they got healthy), they are a prime candidate to move up in the standings and do some damage. Like I stated earlier, the Blue Jackets could have been ranked as high as third in this division. But it's one thing to be a strong team on paper, and another thing to actually go out and do it over the course of an 82 game season.
PHILADELPHIA FLYERS
Key Additions: HC Dave Hakstol, C Sam Gagner, G Michael Neuvirth
Key Departures: D Chris Pronger (contract), C Zac Rinaldo, D Niklas Grossman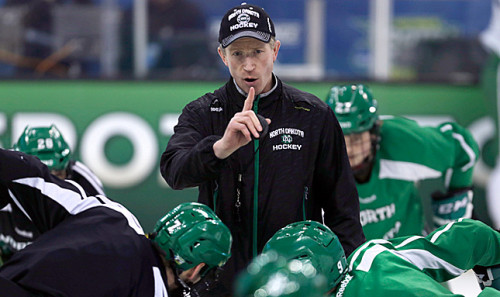 -The Flyers won't be a bad team this year, but they won't be a good team either. They have enough established talent to compete on a nightly basis, but they're in a tough division, and their young talent on the blueline is still a year away from being NHL-ready. Craig Berube was sent packing in favor of new bench boss Dave Hakstol, and he has plenty of experience with young players coming from the University of North Dakota. The good news is that they've finally found a reliable goaltending option in Steve Mason (and Neuvirth gives them a trusty back-up when Mase needs a night off), and should be set there for the foreseeable future.
NEW JERSEY DEVILS
Key Additions: RW Kyle Palmieri, D John Moore
Key Departures: C Scott Gomez, RW Michael Ryder, LW Martin Havlat, D Bryce Salvador, Lou Lamoriello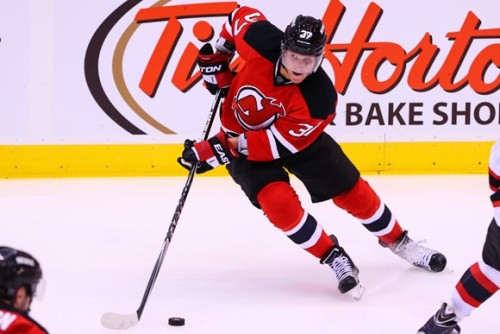 -The biggest change with the Devils was long-time President & GM Lou Lamoriello leaving Newark for the GM position in Toronto. Other than that, it'll be mostly the same roster, except a lot of the dead weight (contracts and underachievers) is gone. Kyle Palmieri and John Moore are fine depth additions, but they don't do much to move the team up in this division at all. Their young blueline is coming around, and Cory Schneider is as rock solid as they come, but the Devils would need a lot to go right to be in the playoffs this season.
CAROLINA HURRICANES
Key Additions: G Eddie Lack, D James Wisniewski, D Noah Hanifin
Key Departures: G Anton Khudobin, RW Alexander Semin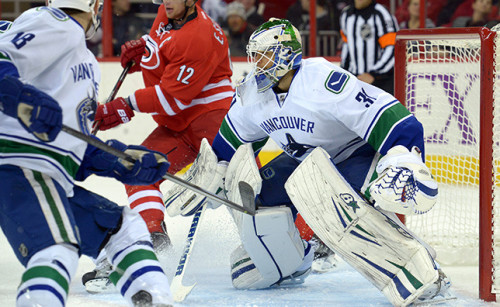 -Until Carolina can prove they're better than the doormats of this division, that's where they'll stay. Their top line of Eric Staal, Jordan Staal, and Jeff Skinner is fine, but there's not much to speak of among the forwards after that. Justin Faulk is a very good defenseman among a group of mediorcre ones, but the good news is 2015 fifth overall pick Noah Hanifin is on the way (whether he starts the season in the NHL or not is for another time). Eddie Lack is capable of pushing Cam Ward for the starting job (although it would look really bad to have a $6.8 million backup), but that competition will be one of the only interesting things to watch in Raleigh this season.