Featured
Minnesota Wild
Minnesota Wild forward Kirill Kaprizov wins the Calder Memorial Trophy as the NHL's top rookie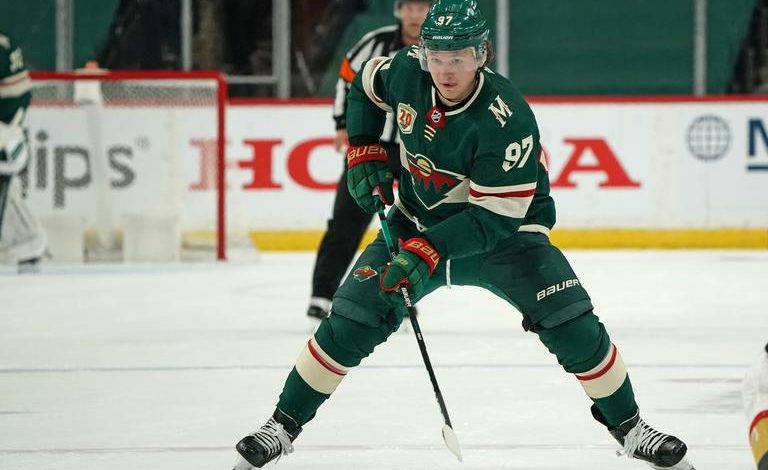 The 24-year-old forward led NHL rookies in goals (27), points (51), power-play goals (eight) and shots on goal (157) in 55 games. He finished second in even-strength points (38) and power-play points (13), and was tied for third in plus/minus rating (plus-10). He led the Wild in goals, points, points per game (0.93) and overtime goals (two), and scored three game-winning goals.
"I've enjoyed everything about the game," Kaprizov said. "I enjoyed the atmosphere in the locker room. I enjoyed playing on the ice with my teammates. I enjoyed the playoff atmosphere and the different rinks we played in. The organization was amazing. I really enjoyed everything from my play on ice to the team game. Everything this season kind of came together and it was truly special."
Kaprizov averaged 18:18 of ice time per game, had a shooting percentage of 17.2, and scored the most goals, assists and points by a rookie in Wild history.
"Big thank you to the team," Kaprizov said. "Without them, none of this would be possible. From all of my teammates to all of the coaching staff to the organization to the administrative team, everyone has helped me tremendously both on and off the ice. I'd also like to thank my family. They've always held me up in tough moments and the good moments and have supported me as well as all of my close friends constantly calling me and just letting me know everything's going to be alright and just helping me throughout the season when things were a little bit tough."
Kaprizov, who led Minnesota (35-16-5) to a third-place finish in the Honda West Division and a berth in the Stanley Cup Playoffs, is the first Wild player to win the award.
"I think just dealing with him he's a lot like [what] we're trying to build here with the franchise," Wild coach Dean Evason said recently. "It's great to get recognized but his ultimate goal is to win and win a Stanley Cup. He says all the right things and does all the right things. I'm not surprised that he's extremely humble with that."
Carolina Hurricanes goalie Alex Nedeljkovic and Dallas Stars forward Jason Robertson were the other finalists for the award, which is given annually and was voted on by members of the Professional Hockey Writers Association before the postseason began.