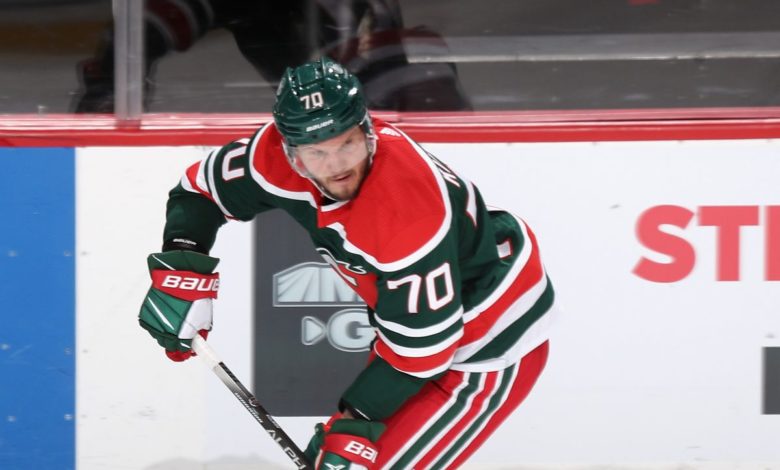 The Minnesota Wild have signed veteran defenseman Dmitry Kulikov to a two-year, $4.5 million contract ($2.25M AAV).
The Florida Panthers were impressed enough to select Kulikov in the first round (No. 14) of the 2009 NHL Draft. He made his NHL debut at the age of 18 on Oct. 2, 2009, against the Chicago Blackhawks in Helsinki.
Kulikov got his first NHL point Oct. 10, 2009, against the New Jersey Devils, beginning a three-game assist streak. Kulikov scored his first NHL goal Nov. 7, 2009, against the Washington Capitals and had his first two-goal game in the League on Nov. 27, 2009, against the Toronto Maple Leafs.
Kulikov had his first multi-assist game in the NHL on Jan. 19, 2011, against the Columbus Blue Jackets and got a point in four consecutive games from March 12-19, 2011. He had 24 points in 2011-12 despite missing 23 games due to a knee injury. Kulikov had a five-game assist streak from Oct. 31- Nov. 10, 2011, and made his Stanley Cup Playoff debut that season, getting his first postseason point in the NHL with an assist April 24, 2012, against the New Jersey Devils.
In 2014-15 Kulikov got his 100th NHL point with an assist Oct. 17, 2014, against the Buffalo Sabres. He scored the first Stanley Cup Playoff goal of his career April 15, 2016, against the New York Islanders. Kulikov got a point in each of the first three games of that first-round series.
On June 25, 2016, the Sabres acquired Kulikov and a second-round pick in the 2016 NHL Draft from the Panthers for Mark Pysyk and a second- and third-round pick in 2016. He became an unrestricted free agent after the 2016-17 season and signed with the Winnipeg Jets on July 1, 2017.
Kulikov has represented Russia in international play, including first-place (2007) and second-place (2008) finishes with Russia at the IIHF World Under-18 Championship and a third-place finish at the IIHF 2009 World Junior Championship.