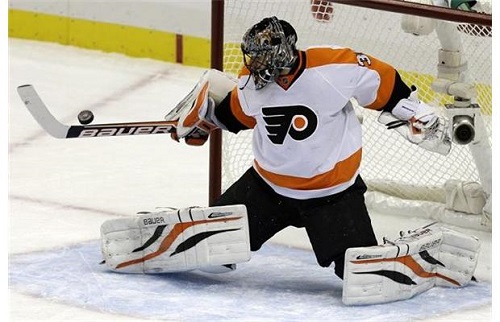 The Edmonton Oilers certainly have been busy the past few days! First up is defender Ladislav Smid, who will be experiencing the Battle of Alberta from the other side as he joins the Calgary Flames. Minor-league goaltender Olivier Roy joined Smid in the trade. In return, Edmonton received two minor-league prospects, goalie Laurent Brossoit and forward Roman Horak. Smid had three seasons left on a $3.5 million average yearly contract.
Smid, who has been with Edmonton for quite some time, was understandably fairly shocked by the trade. Reflecting on his attachment to Edmonton, he said "it's not just the team I'm going to be sad about, it's also the city. I have a lot of friends there and my wife is from there and her family is from there. I know Calgary is not very far but it's kind of weird. I've never been through this during the season, and it's a weird feeling, but I am really excited to be a part of the Calgary Flames now."
Jeff Petry and Smid were great partners in Edmonton's defense, but with the acquiring of new defenders this season like Andrew Ference, the duo was broken up. Smid has played 474 games with the Oilers, but his ice-time has been dropping this past season.
The Oilers' general manager Craig MacTavish interviewed that trading Smid "was an opportunity to give us some [salary-cap room] to do a few other things and add goaltending depth."
Speaking of goalies… they also got down to Bryzness (I know, I know, sorry) as they signed goalie Ilya Bryzgalov for a one-year contract.
Bryzgalov was sent to Oklahoma City for conditioning, as he hasn't seen any ice time this year after the Flyers decided to buy him out of his 9 year, $51 million contract when it was barely underway.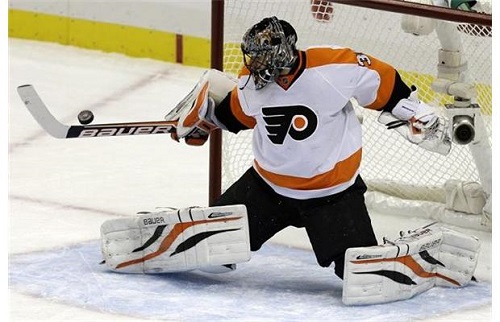 Though it's uncertain how things are going to play out between Devan Dubnyk and Bryzgalov, there's a good chance that they'll split the duties between the pipes, as both their contracts end after the current season.
MacTavish has faith, saying "he's had a high level of play in the past (with the Coyotes). I believe he'll be highly motivated on a short contract. Just salary, no bonuses."
Turning to one more Oiler, reports have been flying that there is discontent in Yak City. Reports have been flying that Nail Yakupov and his agent Igor Larionov aren't too pleased with the way the Oilers are handling Yakupov.
Yak told the media "I know that [his agent is] coming and we've got to do something because I don't see any trust in me now. I'm playing lower and lower minutes and I just want to help my team win every game and try to do something , I'm trying to shoot, trying to skate, trying to hit but I haven't had that much chance to do that. It's been very hard to watch the game from the bench when my teammates are fighting for pucks or points because I know I can do the same thing"
It's a fair point – Yak was signed first round, and seemed to be a big part of the team, but his ice time has only been decreasing – he hasn't played over 12 minutes for several games now.
"I just want to play, I want to help and I want to have fun. It's a simple thing. I want to play hockey."
Yak later clarified his statements saying "I wasn't asking for a trade. I wasn't saying anything bad…I just want to say I'd like to be here. I love to be in Edmonton. I love the city, I love to play with these players… I just want to be a part of the Oilers."
Head coach Dallas Eakins addressed the issue, saying "I understand his frustration. We have a lot of players frustrated right now. We have an organization that's frustrated."
Well, as I'm sure all Oilers fans know, they haven't been doing too well this season. Let's hope all these moves they've been making will benefit them and give them some hope of doing well this season.