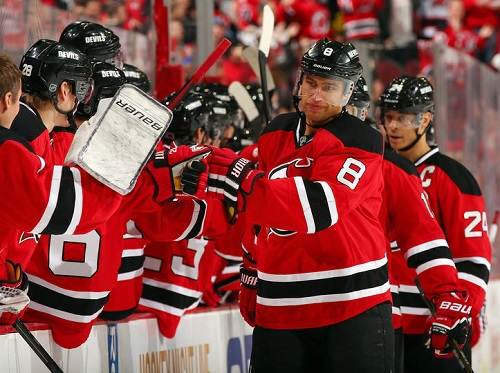 It's been a busy week for New Jersey, with the draft drama, re-signing two key veteran Devils in Patrik Elias and Dainius Zubrus, and picking up an additional three players (so far) in free agency.
More stats and breakdowns are below, but the point is that New Jersey secured five offensive players. Five.
Considering that the Devils scored just 2.29 goals per game – the second worst average in the league – and with their lead scorer RW David Clarkson (15 G) signing with the Toronto Maple Leafs, New Jersey needs much more firepower up front if they want to bounce back from missing the playoffs in 2012-13.
Elias, the Devils all-time leading point-scorer, inked a three-year deal for $16.5 million after he led the team last season with 36 points (14 goals, team-high 22 assists). The 2012-13 season marked the eighth time he's been New Jersey's most prolific point-scorer in his 15 years with the organization; the consistency he provides to the Devils has been a vital part of New Jersey's success over the past nearly two decades.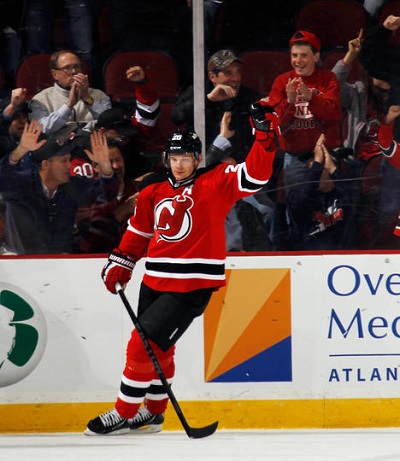 Zubrus missed about half of last season due to injury but notched two goals and seven assists in 22 games, and he, too, signed a three-year extension with the Devils, for $9.3 million. His best season with New Jersey was in 2011-12 when he tallied 44 points (17 goals, 27 assists) in 82 games, so the hope is that with a full, injury-free season ahead, Zubrus could be back in prime form.
Now, onto the free agency signings: LW Ryane Clowe (five years, $24.25 million); RW Michael Ryder (two years, $7 million); and LW/RW Rostislav Olesz (one year, $1 million). Maybe picking up three forwards is a sign that GM Lou Lamoriello is finally recognizing that the Devils need help up front, that one or two guys can't do it all by themselves.
Clowe spent the majority of his career with the San Jose Sharks before being traded to the New York Rangers on April 2. He recorded 19 points (3 G, 16 A) in 40 games with both teams last season, but missed 10 games – including nine in the playoffs – due to injury. However, with a reportedly clean bill of health, Clowe's size and strength will be a great addition for the Devils especially with Clarkson's departure.
Ryder split the 2012-13 season between the Dallas Stars, with whom he recorded 14 points (6 G, 8 A), and the Montreal Canadiens, tallying 21 points (10 G, 11 A) in 27 regular season games; he also played in five playoff games with Montreal in which he scored one goal and dished one assist. His 16 total goals last season were the most of any Canadiens player, which bodes well for New Jersey's offense.
Olesz spent the 2012-13 as well as the majority of the 2011-12 season with the Rockford IceHogs of the AHL. Last season, he scored seven goals and made 12 assists in 14 games and was named the league's Player of the Week after recording four goals – including two game-winners – and three assists during a four game stretch.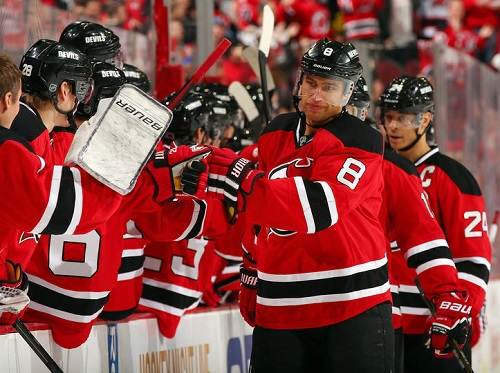 Plus: Over the years, Lamoriello has demonstrated a focus on the long-term goal of creating a franchise that people will remember, but this offseason has really struck a chord in that it's the first time in several years that he's been as aggressive in acquiring players to fit an immediate need. I'm looking forward to seeing our newbies out on the ice as a whole; moreover, I'm excited that there seems to have been more of an emphasis on filling roles that are needed now rather than what may become a need down the road.
Minus: It was pretty obvious that once the Devils re-signed Elias, Clarkson would be gone. While Clarkson's style of play worked well for the Devils, the newbies should help create more exciting offense. It remains to be seen if any of the new Devils will be able to get under the skin of the opposing team and create opportunities in front of the net in the same way Clarkie did, though.
Additionally, following the Cory Schneider acquisition, the Devils put Johan Hedberg on waivers. Moose was solid for the Devils but he, like Marty, is getting up there in years, and this was the right decision moving forward.