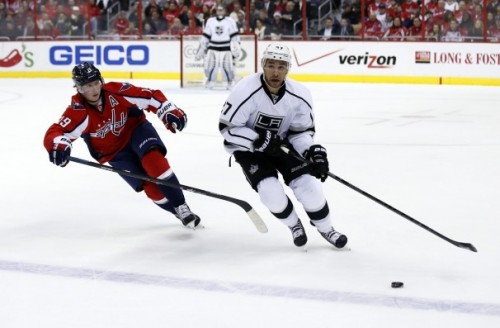 Nicklas Backstrom suffered an upper body injury during Tuesday's game verse the Los Angeles Kings, forcing him to miss most of the second, and all of the third period.
Without Backstrom, the Capitals blew a 3-1 third period lead, losing 5-4 in a shootout. Backstrom is the only real NHL center on the Capitals roster. Mikhail Grabovski has been out with a ankle injury and Brooks Laich has missed games because of a groin injury as well as time away due to surgery. Jay Beagle and Eric Fehr are converted centers who played mostly on the wings during their respective careers.
Backstrom claims that he won't miss any games, and head coach, Adam Oates, stated that Backstrom missing the third period was just a "precautionary" move.
The Capitals next game is this Saturday at 12:30 p.m. EST at home against the Boston Bruins.