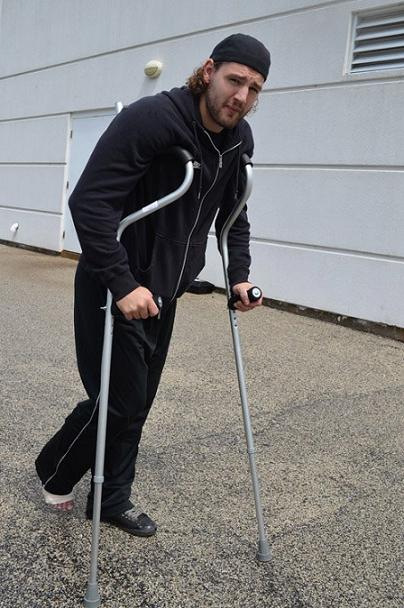 The Flyers' offseason woes continue. Not only did they fail to bring in a replacement for Chris Pronger on defense, but now they are starting to lose their own players to serious injury.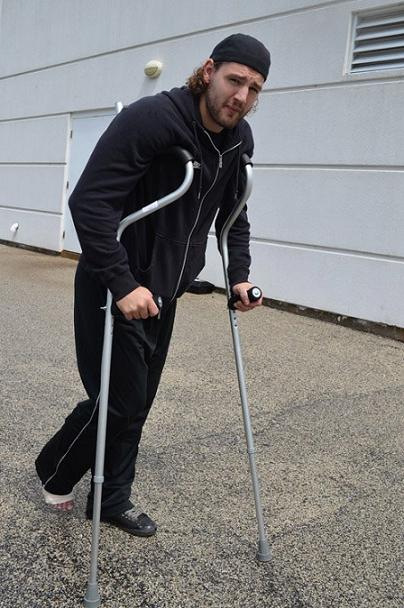 Andrej Maszaros has torn his Achilles and will be out indefinitely. Many are reporting his injury and rehab to have him out most of, if not the entire season. Comparisons are being made to Justin Williams, who had the same injury and was back on the ice just three months later, and Travis Zajac who was back after four months.
Last season may have scarred Mez, though. After back surgery, he should have been sidelined for the season. Instead, a struggling Flyers team may have pushed him into action a little too quickly, bringing him back for their season ending Game 5 against the New Jersey Devils. It was clear he wasn't ready to play. He wasn't ready for any action, let alone playoff action. With this in the back of his mind, I don't see him risking a serious injury like an Achilles tear. I'd expect to see him out for the full six months of expected recovery time, if not longer.
Andreas Lilja also underwent surgery recently, as he had hip surgery in mid-July and isn't expected to be ready until late October or early November. This is another injury that will doubtedly make an early comeback. The 37 year old doesn't have a young man's body. When he does return, I can't see him being much of a factor, anyway. He was too slow for the game last year and he sure won't be any quicker after returning from hip surgery. Expect him to be a 7th defenseman, at best, when he returns.
Two more defensemen being added to the injury report for the Flyers is terrible news added onto a terrible summer. Although Lilja is in the back end of his career, he is still a solid veteran 6th or 7th defenseman, when healthy. You can't teach NHL experience. He has it. So does Meszaros, but his presence will be sorely missed. Losing a top 4 defenseman at this time of the year is devastating.
There are four players who will now be fighting for both spots on the third defensive pairing: Marc-Andre Bourdon, Erik Gustafsson, Brandon Manning, and Bruno Gervais. All four are quality young players, but only Gervais has significant NHL experience. I'm fine with whichever of these four makes the lineup. They each have their own unique traits which will make them valuable. Gervais with his experience, Manning with his size and strength, Gustafsson with his speed, and Bourdon with his solid all-around game. Also, keep an eye out for Oliver Lauridsen, a 7th round pick by the Flyers in 2009. He's a large, physical body at 6'6'' 220 lbs. Chances are he doesn't make the team, but look for him to see some time with the Phantoms.