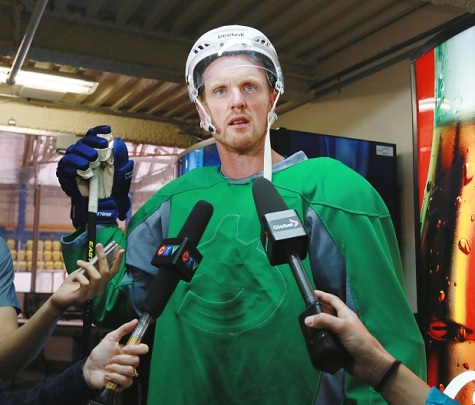 Canucks fans know the saying "We are all Canucks", well we have a new one now. "We are all Canucks, except for the 11 guys who skated Monday at UBC's Thunderbird Arena." In the first skate since the NHL lockout took effect on the weekend, the players made a new fashion statement by turning their practice jersey's inside out. In my opinion it's not a big deal. I am pretty sure somebody said they preferred that they had it inside out. The Canuck regulars who skated Monday included Bieksa, Hamhuis, Schneider, Lapierre, and the Twins.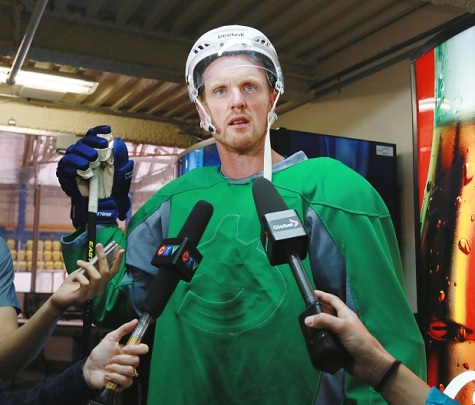 In other news a number of NHL players have already signed with European teams, but most of the Canucks are staying status quo and seeing what happens before chasing overseas employment. The 11 regulars who have been working out in Vancouver plan to stay there for a few more weeks, and if talks don't reach anywhere they like, they'll start thinking about Europe.
Reports coming out of Denmark on Monday indicated that Jannik Hansen had signed with a team, but Hansen on Monday told Danish media he would wait a little and hopefully soon he would get some clarity on where these talks are heading. He believes if the lockout is short, there's no reason to head home to play for a week and head back.
If the lockout delays the start of the regular season as expected too, the players will miss their first pay cheques (OH NO!) in mid-October. At about exactly that time they are scheduled to receive their escrow cheques from the NHL, which means Cory Schneider won't have to be working at a Gas Station after all as he joked about that on Monday to media.
Roberto Luongo escaped Vancouver to his Florida home on the weekend and Eddie Lack is in Chicago for the start of the Wolves training camp, so that leaves King Schneider as the only goalie participating in this week's workouts at UBC.
I can't tell you when the League will resolve their issues unfortunately, but I can tell you that the League has scheduled talks for Today, and hopefully progress will be made.