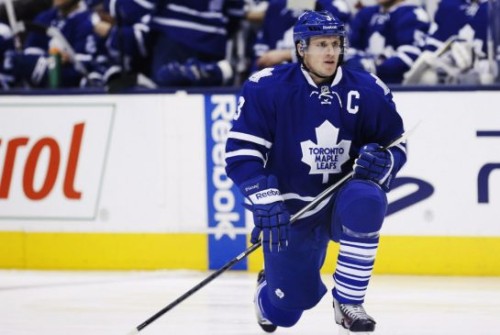 The Jared Cowen experiment is over in Ottawa. That's one of the biggest takeaways from a mammoth nine-player deal between the Ottawa Senators and Toronto Maple Leafs that caught each team's fan base off guard and sent shockwaves throughout the league.
Here are the specs of the deal:
| | |
| --- | --- |
| Toronto gets | Ottawa gets |
| Milan Michalek (31 years old) | Dion Phaneuf (30 years old) |
| Colin Greening (29) | Matt Frattin (28) |
| Jared Cowen (25) | Casey Bailey (24) |
| Tobias Lindberg (20) | Ryan Rupert (21) |
| 2017 2nd round draft pick | Cody Donaghey (19) |
The trade is surprising for many reasons – not the least of which being the fact these two teams have a long-standing hatred for one another that, in most cases, often precludes any trade conversations. But while many Sens fans and Ottawa media personalities are trumpeting GM Bryan Murray's ability to fill a gaping hole on the blue line, Ottawa is the clear loser in this deal.
For one thing, the Sens just traded for a player in Phaneuf who, despite being a second pairing player at best, is paid like a top-two defenceman. His $7 million cap hit is on par with Drew Doughty's and greater than such other blueliners as Erik Karlsson – yes, that Erik Karlsson – Brent Seabrook and Alex Pietrangelo – some of the game's best on the back end.
His 800-plus games of experience in the league and ability to play top-four minutes will no doubt do wonders for the development of Cody Ceci, who hasn't had an experienced partner to play alongside and learn from to this point in his career. But for a team as cash strapped as the Sens claim to be, committing to his cap hit as a second pairing defencemen is a questionable move.
More than anything, though, the Sens just played perfectly into the hands of the Leafs' future plans in every which way. On the surface that may not seem to be the case, given the fact the Sens just acquired three players under 25 years of age while Toronto received just one such player, but there is a bigger strategy at play.
The Leafs now have two players in Greening and Cowen who are prime candidates for buyouts this this off-season, and the Sens allowed Toronto to get Phaneuf's contract off the books – something Leafs management has been pining to do for some time now – which clears some cap space and opens the door for a potential run at Steven Stamkos in free agency.
If they so choose the Leafs also have the option of turning Cowen into a reclamation project in the hopes of making him the top-four defenceman he was projected to be in his draft year. That would obviously affect Toronto's cap situation, but the payout could be huge – taking a player whose stock is arguably at its lowest ever and turning him into a reliable defenceman.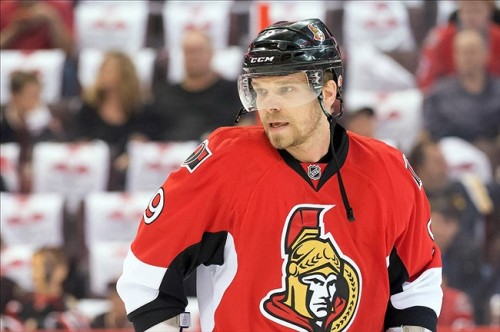 The addition of Michalek in Toronto also adds some scoring in the short-term, but more importantly he is a moveable asset Toronto can send to a playoff team in exchange for more prospects and/or draft picks. Lindberg, meanwhile, is a good young forward who has put up 22 points with Binghamton in his first season in the AHL and looks to be a promising future piece.
In the process of sending Toronto a tandem of AHLers, an injured forward, and a struggling defenceman, the Sens also allowed the Leafs to officially go full tank mode and increase their chances of landing Auston Matthews in the draft lottery. That fact alone could make Toronto the winner of this deal, but it could reap the rewards of the trade for years to come.
Because every piece involved remains within the division (at least for the time being), there remains the possibility for this deal to explode in Ottawa's face. If Cowen is resurrected he could stick it to his former team down the road, or if the Leafs choose to buy out some of their new pieces the money they save could be spent on a star player who burns the Sens for years to come.
The argument could be made that Toronto is incurring the same risks by dealing young pieces to Ottawa, but the four players in the trade not named Phaneuf have a combined 141 games of NHL experience, with Frattin accounting for 135 of those games, and the two youngest players – Donaghey and Rupert – have never played in the NHL entirely.
It will be years before either team can say with any degree of certainty who truly won this deal, but the early returns don't seem very good for Ottawa.