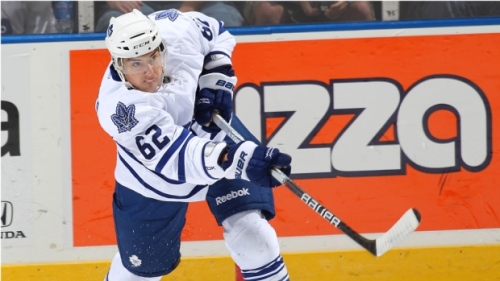 It was only a matter of time before something happened; pulling the trigger on the hockey club's first trade of the season, General Manager Dale Tallon authorized a player/pick swap with the Anaheim Ducks, sending rearguard Colby Robak to the California-based club in exchange for defenseman Jesse Blacker and future draft considerations.
Exported blueliner Robak-a former second-round selection of Florida's dating back to the 2008 NHL Entry Draft-plied his trade with the Cats at various levels of the organization; never a full-time NHLer at this stage of his career, the 6'3″ product of Dauphin, Manitoba cracked the pro roster for an aggregate 42 games over parts of four seasons, contributing three assists and a net rating of minus-five. In calling the Honda Center his new home, Robak joins a talented-if depleted-defensive corps, headlined by 2011 All-Star Cam Fowler, the offensive-minded Finn Sami Vatanen and blooming two-way defender Hampus Lindholm.
In importing Blacker, the Panthers add another former second-rounder to an already deep defensive prospect pool. A former OHL All-Star, Blacker's greatest asset is his top-flight skating ability; as Hockey's Future puts it,
A solid talent with a ton of tools at his disposal, Blacker is a top end skater which allows him to cover his mistakes and also jump into the rush. His offensive ability hasn't translated much into the pros, but he does show flashes on occasion. Defensively, he's come along well and has been used in penalty killing situations. Issues with Blacker surround his ability to play at a high level consistently. He can also be prone to mental lapses; be it missed plays or a costly penalty.
The 23-year old figures-at least in my mind-to slot into the Panthers line-up as a seventh defenseman, much in the same capacity as the newly-departed Robak. Personally, I like this deal; while I would have liked Robak to have received a more extensive look at the NHL level, a good number of fans weren't very impressed with his play. Factoring in Blacker's untapped offensive potential-and throw in "draft considerations", whatever the hell that means-I feel that the Panthers won this trade, at least in the short-term. A smooth-skating blueliner laden with offensive promise, he could be valuable as a second-unit power play quarterback.
My boy Eric's wrought with grief, however; an employee for the Cats, he recalls Colby Robak being "really cool", and is "all depressed now lol". We gon' make it, Eric. WE SKRONG DEN.