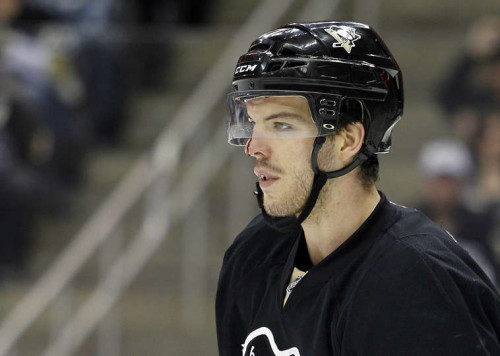 Pittsburgh General Manager Jim Rutherford began 2015 with a splash by acquiring David Perron from the Edmonton Oilers for Rob Klinkhammer and a 2015 1st-round draft pick. Seemingly out of nowhere, he made a player for player trade acquiring Maxim Lapierre from the St. Louis Blues for Marcel Goc. Combine that with his bargain bin free agents Blake Comeau and Christian Ehrhoff, did Rutherford have any magic left for the deadline?
Pittsburgh Penguins get: F Daniel Winnik – Toronto Maple Leafs get: F Zach Sill, 2015 4th-round draft pick, 2016 3rd-round draft pick
This was a no-brainer for the Penguins. Winnik is the ideal forward to round out the Penguins bottom-six effectively giving head coach Mike Johnston the ability to mix and match his depth forwards.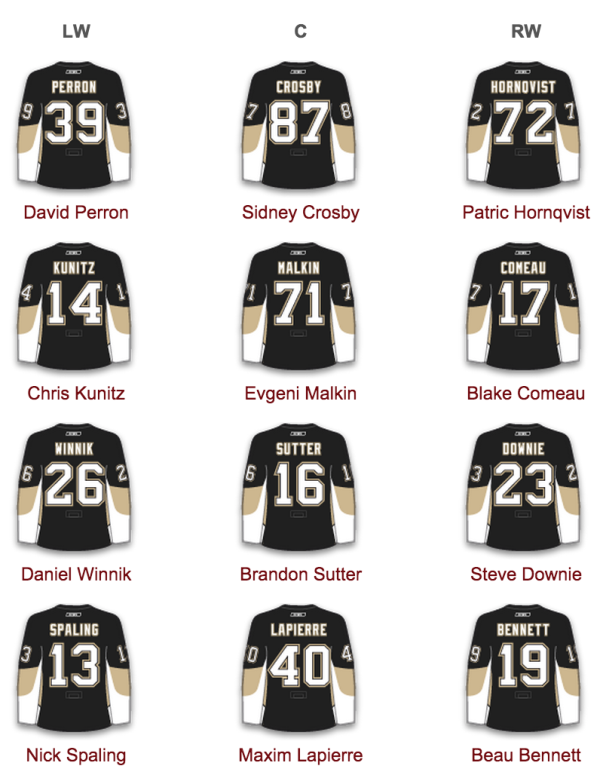 Winnik does bring some offensive talent to the third-line. He managed to put up 25 points (7G, 18A) with a struggling Maple Leafs squad and already earned an assist in his first game as a Pittsburgh Penguin. What he may lack in offensive talent he makes up for in size. Coming in at 6′ 2″, 213 lbs, he brings a much needed second big body to a third line that relied on Steve Downie's size up until now. This is a line that will not only be able to create offensive chances in the post-season, but also create nothing but hell for their opponents.
Pittsburgh Penguins get: D Ian Cole – St. Louis Blues get: D Robert Bortuzzo, 2015 7th-round draft pick
Nearly anyone is an upgrade over Robert Bortuzzo. Many believed his physical presence was needed for this team to be successful in the playoffs. A shift of needless hits behind the play may have benefitted a team in 2009, but not now. Mike Johnston preaches puck possession and Bortuzzo had very little to no contribution in that department.
Comparing him to Ian Cole makes this another no-brainer for the Penguins: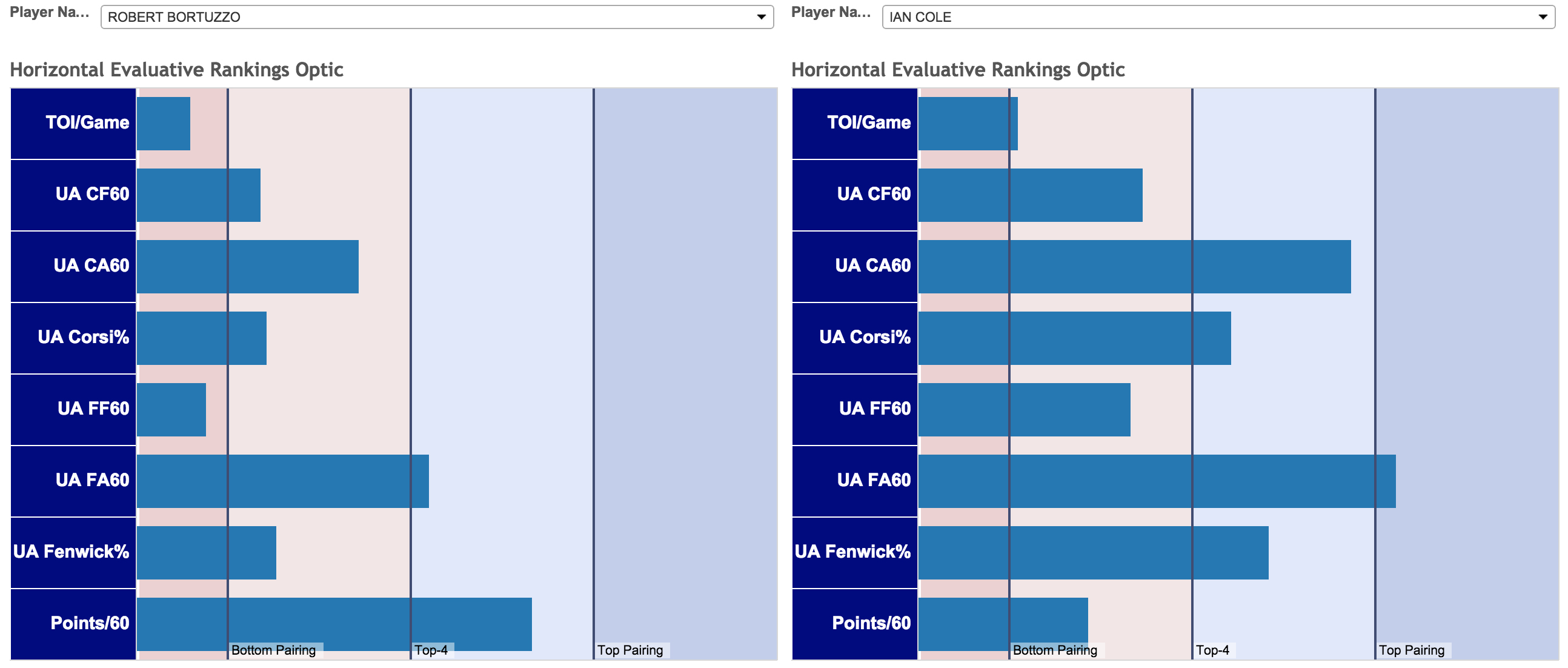 Pittsburgh Penguins get: D Ben Lovejoy – Anaheim Ducks get: Simon Despres
Funny that this trade involves two defenseman that just didn't work out for Pittsburgh. One of them gets another shot.
This is a tough one for a lot of fans to swallow. Had this happened a week or two earlier, Anaheim may have been willing to throw in a pick. Unfortunately you get stuck in situations like this as a buyer with five minutes left on the clock.
Simon Despres was misused by former head coach Dan Bylsma but began to thrive under Mike Johnston. He's a young defenseman that finally showed some promise under a system that fit his style. However, a recent downward trend in the puck possession department along with some poor puck management left something to be desired. One has to wonder if there was something else wrong with Despres as two very different management teams have found something to not like about him.
This is a team that has been lucky enough to see two defenseman show that they can hang with the pros before they can legally drink in the United States with Olli Maatta and Derrick Pouliot. Both are also already years ahead of Despres. With a core of Sidney Crosby and Evgeni Malkin approaching 30-years-old, the Penguins had to make a move that gave them experience for the playoffs. Despres did have an upside and will definitely do well in Anaheim, but his current faults were not worth the risk come the post-season.
On the other side of this trade, Lovejoy was essentially traded for a bag of pucks under the previous regime. Since then? He found his groove with Anaheim with a fairly hot start but has since leveled out. Fans may be quick to judge Lovejoy and cite his previous performances with the Penguins. It is worth noting how much this team has changed over one season let alone two. Not to mention that Lovejoy is coming from a great team in the west that has a pretty decent system of their own.
Despres may have been 4th in the league in hits with 184, but Lovejoy respectably comes in with 99 hits in 19 less games. Citing Despres' hit count may also be unknowingly citing his errors. Is someone competing with Brooks Orpik for NHL hits leader necessary on a team that preaches puck first?
A team that wants to win now needs to focus on the now and this was the appropriate move to do so. There is no reason to keep Despres for another "we'll see what happens next year" while the great roster around him dwindles away. Not to mention this alleviates a log jam on the blue line for the Penguins for other prospects to get a shot much earlier than Despres did.
All in all, the Rutherford did exactly what he had to do to patch up roster holes and prevent any previous mistakes from repeating themselves. From here on out, it's as simple as a good home stretch to take this team into the playoffs where they look poised to flourish.