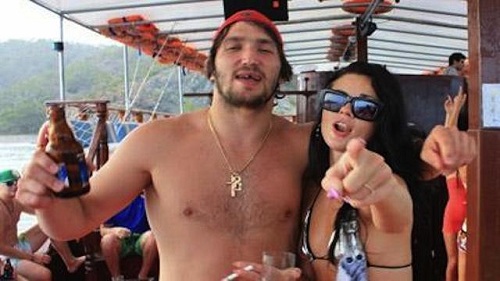 As the lockout continues and the start to the season looks more and more distant, players are looking to other options to keep in playing shape and to earn a paycheck while their contracts are frozen.
It hasn't been easy on them, especially for those that are being forced to return to their home countries to play in front of their friends and families.
"Yeah, It's really tough, we all have to make sacrifice," said Alex Ovechkin, both arms wrapped around Russian supermodels on either side. "We all want to play in NHL, NHL best."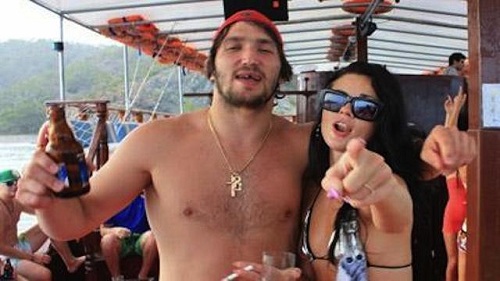 Some young players, like 20-year-old Tyler Seguin, are being forced to go outside their comfort zone and travel to foreign countries to play competitively.
"It really sucks," said the rising young star, who will be playing for Beil in the Swiss Elite League. "Switzerland is such an ugly country, and their women and their dresses are disgusting. As a young man living in the prime of his life, I shouldn't be forced to travel the world and see all the awesome cultures and sights."
His teammate, Dennis Seidenberg, will play in a German league, in the country he was born, Doc Emrick insisted we reference every time his name is mentioned.
The idea of not being able to play in the world's most prominent league is a scary thought for some.
"It's really unfair, and we all really want to get back to playing in the NHL," said Wade Redden, who's been locked out of the NHL since 2008. "I hope a deal is reached soon so I can continue to earn my $6.5 million while being a third-pairing defenseman in the league I play in."
"Yeargh, ahsguiaoghe anksnini sdibn asheig," said Patrick Kane, agreeing with Redden's sentiments, as he proceeded to shotgun a can of Natty Ice, clearly suffering and not knowing what to do with his time off.
Tim Thomas has a different insight than the majority of the players.
"I've taken some time to find myself, alone in the woods, to find out who I really am, and now I'm really excited to leave Europe and get back to the states and play in the NHL where hockey thrives. I can't wait to get back and see all my teammates, who are probably waiting for me with open arms."
Most of the players, as well as the fans, blame their suffering and delayed start to the season on NHL Commissioner Gary Bettman.
"That's a totally unfair assessment," said Bettman's lawyer, Satan (not the hockey player). "The players have a moral obligation to refuse a team's offer if it's so large that it might cripple small-market teams and force the league to rework the CBA. They knew what they were doing. Now, after destroying the integrity of the league, they're all running off to Europe, betraying the league they claim to love so much. Commies."
"The Jets really need to utilize Tim Tebow better if Rex Ryan doesn't want to lose his job," said an anonymous ESPN spokesperson when asked about how crushing it must be for Jets fans to finally get a team back only possibly miss out on the following season.
"Guess I retired at the right time, huh," said Nik Lidstrom, adding that he plans on breaking the record for most games played in the Swedish Elite League.
Ilya Bryzgalov was unavailable for comment; he was last seen chasing the bear in the woods.