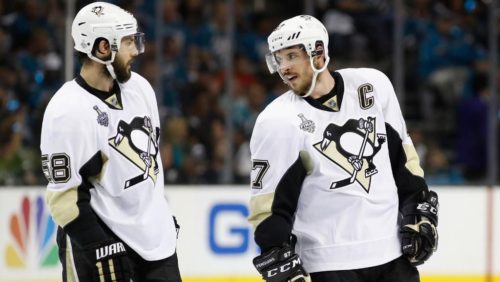 McKenna's NHL Podcast via Hooked On Hockey Magazine weighs in on who should take home the Conn Smythe Trophy as the NHL's Most Valuable Player (MVP) for the 2016 Stanley Cup Playoffs.
Pittsburgh Penguins captain Sidney Crosby has taken his game to 'a whole another level' but will it still be enough to help Pittsburgh hoist Lord Stanley for the second time in eight seasons? Or, will a first-year starting goaltender in the San Jose Sharks' Martin Jones spoil the party and collect his first piece of notable NHL hardware?
Puck drop for game six of the Stanley Cup Finals between the Penguins and Sharks is tonight — 8:00pm (EST) at the SAP Center in San Jose, California.
Tweet your NHL related questions to @KMcKenna_tLT5 to have them answered over McKenna's NHL Podcast and be sure to use the hashtag #McKennasDigest
Kyle McKenna covers the NHL Hooked On Hockey Magazine. He can be reached on Twitter (@KMcKenna_tLT5) or via email (mckenna.kyle91@gmail.com)