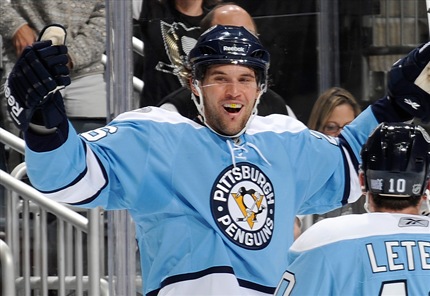 The Winnipeg Jets made a couple of moves on Wednesday, first acquiring 24-year old forward Eric Tangradi from the Pittsburgh Penguins for a 7th round pick in 2013, and then shipping veteran forward Alexei Ponikarovsky to the New Jersey Devils for 7th round pick in 2013 and a 4th rounder in 2014.
Once a highly touted power-forward prospect, Eric Tangradi hasn't seen much success at the NHL level, scoring one goal and adding four assists in 45 career NHL games. The lack of scoring, added with the fact Tangradi has spent time playing with Evgeni Malkin, is a source for concern. On the bright side, Tangradi has only spent a total of about half a season in the NHL, and is still young and can show promise. I consider this to be a low-risk, high-reward trade because Tangradi still has a solid chance of becoming a NHL pro, and a 7th round pick does not hold much value.
A couple hours later, the Jets gave up Alexei Ponikarovsky to the Devils for a couple draft picks.
"We went out and acquired (Tangradi) and upon acquiring him we had the opportunity to open up some roster space and some ice time for him," said Jets general manager Kevin Cheveldayoff. "We're very hopeful that he is someone that, given an opportunity to play within our organization, is going to blossom and continue to move forward.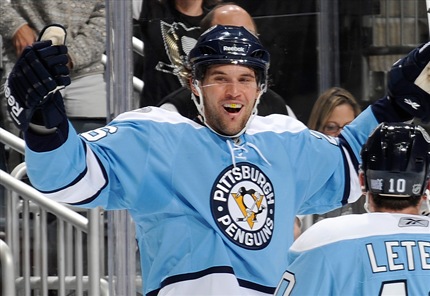 "It was really more about creating an opening and an opportunity for Eric as opposed to anything with Alexei." I like this trade for both teams, mainly the Jets. Poni was not fitting in with the Jets, so they managed to get two picks in return. On the other hand, Poni has spent time with the Devils last year, and is familiar with their system, giving him more opportunity for success.