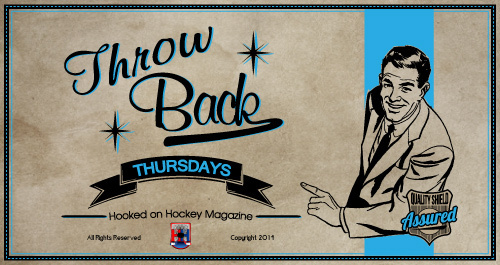 The next few week's will be special editions of Throwback Thursdays – or #TBT for short. Instead of looking waaaaay back into the history of hockey as I do in a most TBTs, we're going to go Back to the Future this week. I'm going to make a prediction for each team as to why they'll be improved this year and why they could challenge for the Cup if they're a contender or the playoffs if they're not.
Obviously for some teams it won't be as legitimate as to why you can expect to win the cup this year (see Ottawa), but that's where you can look forward to the next series of articles based on why your team WON'T win the Cup next year in a couple of weeks.
For this week's article we'll do one division from each conference, starting with the Central Division out west and the Metropolitan Division out east. Let's ease into this a bit and head to the Central Divison first, as it is the only division with seven teams instead of eight.
Central Division
Nashville Predators:
The Predators have been a contender for the last few years but have always had a problem scoring goals. Losing P.K. Subban will hurt the defence, but not as much as it will help to have Matt Duchene on board. Duchene can help convert one of the league's worst power plays even if his deal won't look great in a few years. After finishing 19th in goal-scoring last year, a full season of Mikael Granlund and Duchene will help improve the the league-worst 12.9% power play to a respectable top 15 finish.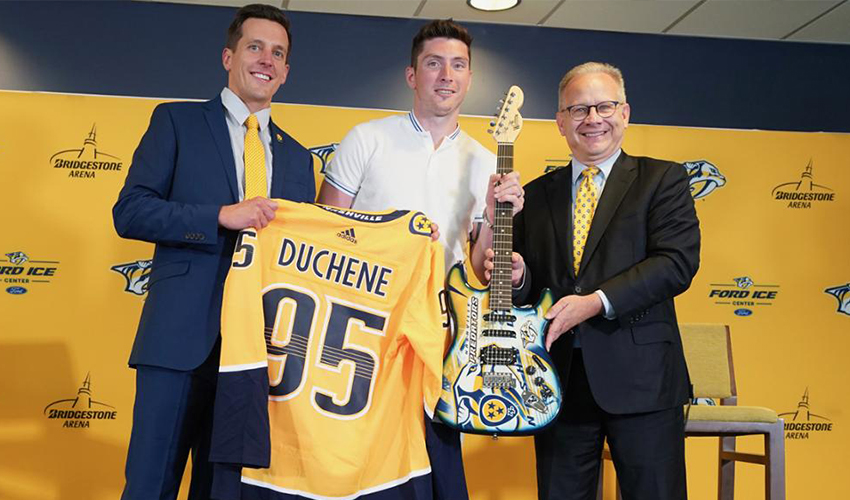 Winnipeg Jets:
The Jets had what seemed like one of the most lackadaisical seasons of recent memory. Maybe the were derailed by Patrik Laine and his awful season, after only scoring 30 following his rookie season of 36 goals and his sophomore season of 44 goals. I expect a rebound season of at least 45 goals from Laine fuelled by the always point-per-game player that is Mark Scheifele and the veteran star Blake Wheeler and with it, a resurgent and rested Jets lineup after their first round exit against Cup Champs St. Louis. Plus, Laine might realize he can't always be playing Fortnite if he wants to get paid.
St. Louis Blues:
They won last year, and their roster is basically the same, so go for it again? The Blues had a historic second half and they're closer to that team than they are to the last place team the showed up for the first half of the season. Jordan Binnington could very well pull off the Matt Murray and win back-to-back Stanley Cups to start his career if everything breaks right for the Blues. With their defensive core led by captain Alex Pietrangelo, I would be willing to bet Binnington is a Vezina trophy finalist, even challenging Curtis Joseph for second place on the Blues single season wins record (37). Why only second place? With the way games are split nowadays its nearly impossible any goaltender could match Roman Turek's 1999-2000 record season of 42 wins.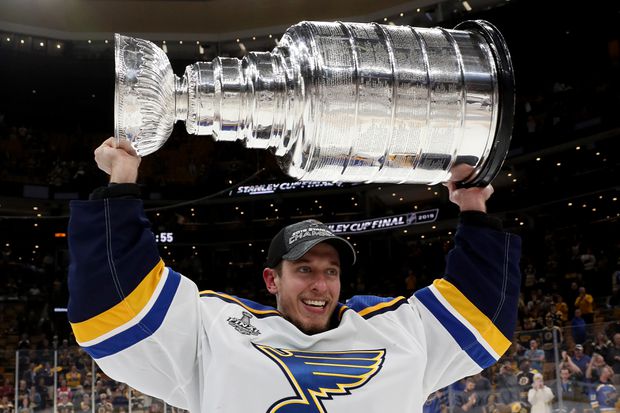 Dallas Stars:
The Dallas Stars finished 29th last season with 2.55 goals per game. That is atrocious based on the skill the have with Alexander Radulov, Jamie Benn, and Tyler Seguin up front, along with promising youngsters Esa Lindell, Julius Honka, and Miro Heiskanen on the back end. With the improve of the young D corps, especially Calder-finalist Heiskanen, and the additions of former 50 goal scorer Corey Perry and 40 goal scorer (and Sharks Captain) Joe Pavelski I would suspect that number to improve the top 15 (and quite possibly top 10) in the NHL next year, or about 3.00 goals per game. I would even hedge a bet (or prediction) on the over for the 3.00 GF/G mark. That improved fire power along with the defensive growth guarantees them a legitimate shot at the Cup.
Colorado Avalanche:
The Avalanche will have an amazing opportunity to be Cup winners next year based on the team Joe Sakic has managed to compile around established superstars Nathan Mackinnon and Mikko Rantanen, as well as budding star Cale Makar on D. Not only will the improvement of their young core be instrumental in their chances, but I am willing to guarantee 30 goals from newly acquired Nazem Kadri. That should solid their secondary scoring and possibly get them over the hump in their Cup chase. Hopefully they won't require their league-leading 14 loser points to help them get in the playoffs this year. The next closest playoff team (St. Louis) only had 9 loser points.
Chicago Blackhawks:
This is where we start to get into unrealistic territory, but as promised I will provide a legitimate reason for improvement. The Blackhawks have the core that won them three Stanley Cups between 2009-10 and 2014-15, Jonathan Toews, Patrick Kane, Duncan Keith, and Brent Seabrook. That aging core won't really get them there this year, but positive growth from Alex DeBrincat and Dylan Strome, as well as an increase from the NHL's second worst goals against (291) thanks to newcomers Calvin de Haan, Olli Maata, and Masterson Trophy winner Robin Lehner should give them the boost they need to compete this season. My prediction is that the Hawks will shave at least 25 goals off of their goals against total.
Minnesota Wild:
If the Blackhawks weren't a Wild enough selection for improvement (pardon the pun), the Wild would have to take the cake for the Central Division. Nobody actually expects the Wild to compete for the Cup next year, especially as newly minted General Manager Bill Guerin starts to implement his vision for the team. That being said, the Wild do have a realistic, if incredibly long-shot, chance to get to the playoffs so long as Devan Dubnyk can play up to his Vezina nominee standard of the past few seasons – including have the third most wins of any goalie (179) over the past five seasons. Dubnyk won 31 games in 65 starts last season, and I would predict another 35 win season from Dubnyk for the Wild the have a sniff at the playoffs.
Metropolitan Division
Washington Capitals:
The Caps were defending champs last year, and they had a chance with the juggernaut Lightning out in the first round this year. In the year of the upsets they couldn't escape the trend with the upstart Carolina "Bunch of Jerks" getting the best of them. With pretty much the same team returning and full season of Carl Hagelin in the mix, I would expect the Capitals to compete for the Presidents Trophy again. That being said I think the learned the Pittsburgh lesson and realized that regular season success doesn't mean boo without the playoff victories. For a prediction expect Braden Holtby to exactly match his 32 win total from last year on route to the Caps top 10 finish. Holtby has been one of the NHL's best netminders, piling up the most wins (197) of any goalie over the last five years.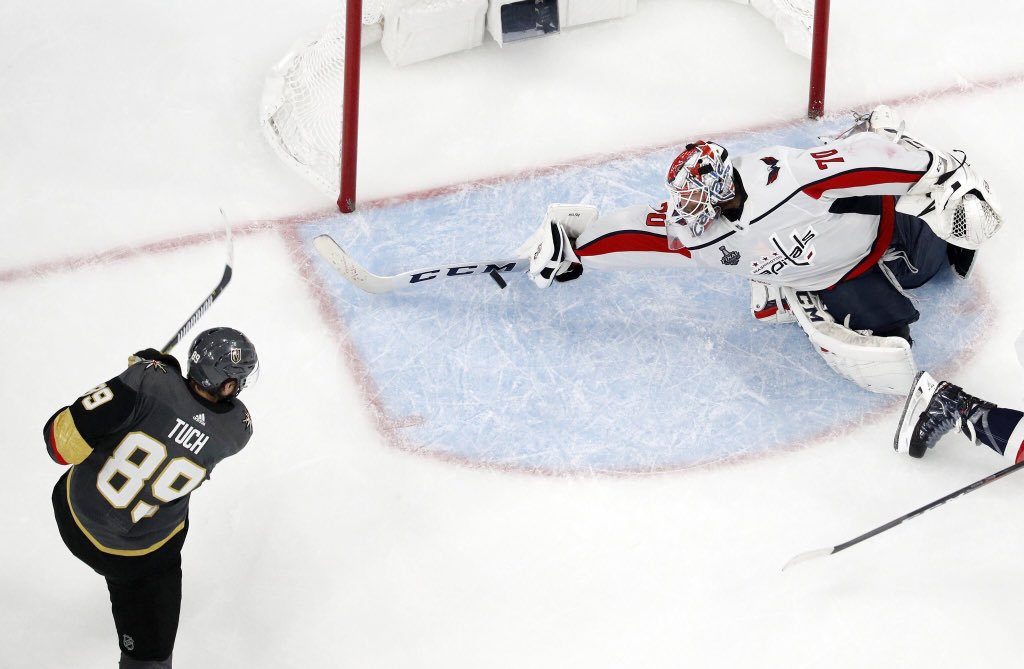 New York Islanders:
The Islanders were a true Cinderella story for 2018-19. Barry Trotz was one of the major factors of the season, after the Isles went from a league-worst goals-against to a league-leading 2.33 goals-against-per-game despite some third line plug named John Tavares leaving.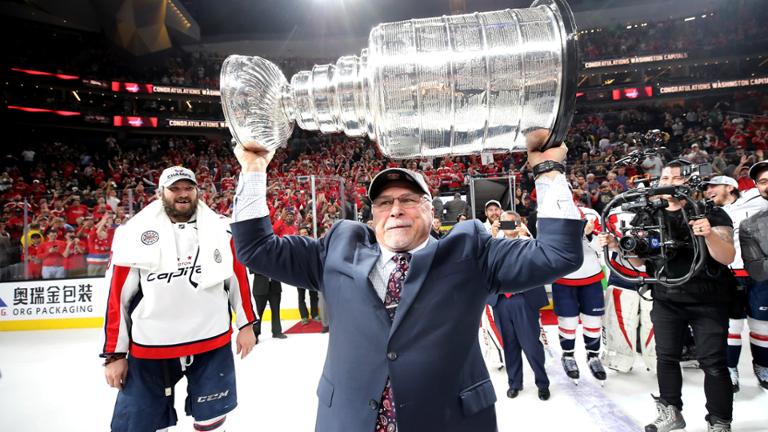 With most of the team returning and Semyon Varlamov looking to prove himself, the Isles basically have the same recipe as last season. I can't see any reason to disprove them, especially with Mathew Barzal only improving year after year. After going from 85 points to 62 points post-Tavares, I expect a career high in goals and another 70+ point season from Barzal to give the Isles a chance at the Cup.
Pittsburgh Penguins:
Sidney Crosby. What other reason do I need to give to support the Penguins as Cup contenders in 2019-20?
After his first 100 point season since 2013-14, I fully expect Crosby to get his first 40 goal season since 2016-17 and only the third of his career. Many people are expecting Crosby and the Pens to slow down this season but I have a feeling Crosby will put his best season in a few years forward and pop in some extra goals to help supplement Jake Guentzel and to make up for the loss of Phil The Thrill. This will help the Penguins towards their third Cup in five years.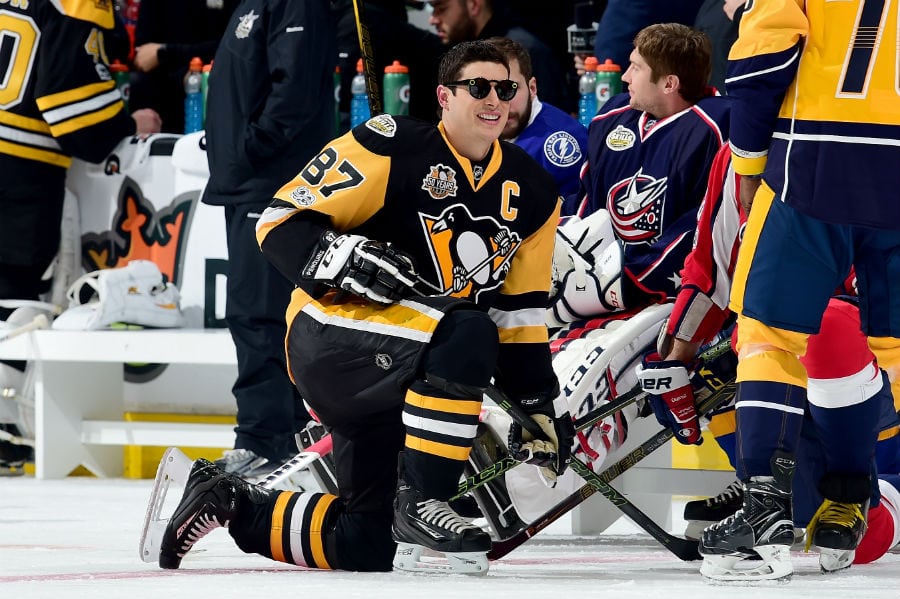 Carolina Hurricanes:
The Canes weren't expected to make the playoffs last season and after an incredible upset of the Capitals of the first round and a follow-up sweep of the Isles in the semi-finals they are one of the proven reasons why it is so important to just make the playoffs.
With Sebastian Aho only getting better and Andrei Svechnikov getting the opportunity of a life-time alongside Aho, I could see the Canes returning to the playoffs again. Even if they are massive underdogs, it was proven that all it takes is an upset or two to get to the Finals. For the Canes to get their chance, I'm expecting Svechnikov to almost double his goal total, going from 20 as a rookie to 34 as a sophomore.
Columbus Blue Jackets:
This may be one of the hardest cases to make, with GM Jarmo Kekäläinen going all in last season at the expense of this season. With Artemi Panarin, Matt Duchene, Ryan Dzingel, and Sergei Bobrovsky gone, the BJs may not be able to make as much noise as they did last season when the upset the dominant Tampa Bay Lightning.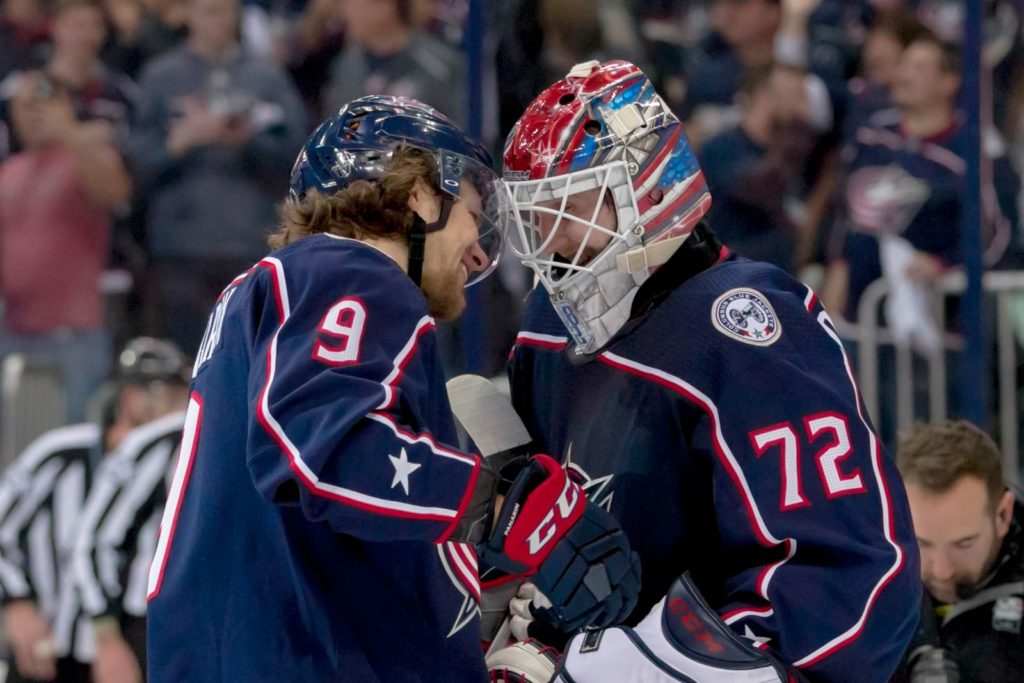 With Pierre-Luc Dubois maturingas top line centre entering his third season, and Cam Atkinson establishing himself as a dominant goal-scoring force – I can anticipate a steady growth from a fourth-worst 15.4% power play to a middle-of-the-pack 20%, even without Panarin.
Philadelphia Flyers:
The Flyers may have finally found a goalie with Carter Hart!
Don't tell them however, as they'll probably mess up his development as they have since pretty much every goalie since Ron Hextall. Life will get easier for Hart next year as he gets a full season under his belt, as well as the fact the Flyers went out and sent the bruising Radko Gudas to the Capitals for Matt Niskanen. Not only is Nisakanen a superior offensive force to Gudas, but his play in his own zone was crucial to the Caps' Cup win in 2018.
Both of those things will help the Flyers improve on a third-worst 3.41 goals against per game to a more manageable 3.15 goals a game if I predict correctly. That might seem like a minuscule difference but actually adds up to a 22 goal differential over a full season. 22 goals could be the difference between 6-7 more wins and a playoff spot.
New York Rangers:
The Rangers have an argument for being the most improved team this offseason, acquiring top-pairing defenceman Jacob Trouba from the Jets, signing the most coveted free agent forward Artemi Panarin, and moving up four spots in the draft lottery to be able to select Kaapo Kakko.
Although I expect Trouba will fall a couple of points short of his 50 point season from last year, I predict that Panarin will break the 90 point barrier for the first time in hist career while nudging new linemate Mika Zibanejad's total to within a couple of points on either side of the 80 point mark. Although it would be a tough challenge, a lineup injected with some new high-end skill and a potentially dynamic duo in net of Henrik Lundqvist and the almost 15 year younger Alexandar Georgiev could push the Rangers into the playoff picture.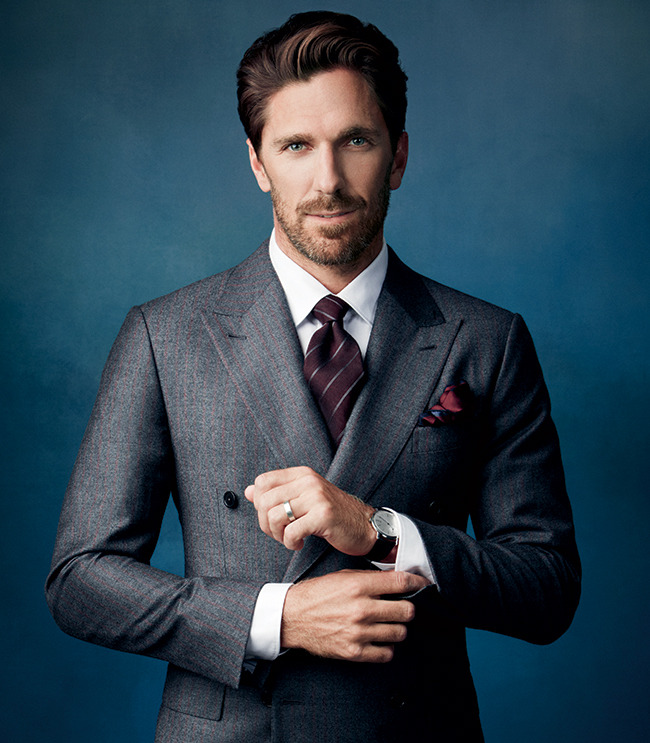 New Jersey Devils:
One of the only teams that could challenge their rivals, the Rangers, for most improved team is the Devils. The team already had a solid young core of former first overall pick Nico Hischier, Jesper Bratt Will Butcher, and Mackenzie Blackwood. Now they've added another first overall pick and future superstar Jack Hughes to the mix and they also acquired highly-rated prospect and KHL star Nikita Gusev for a song from Vegas. On top of that, they were able to get a new stud defencemen (and marketing darling) in P.K. Subban and multi-time 30 goal scorer Wayne Simmonds.Oh, don't forget that have that former Hart Trophy/MVP guy too.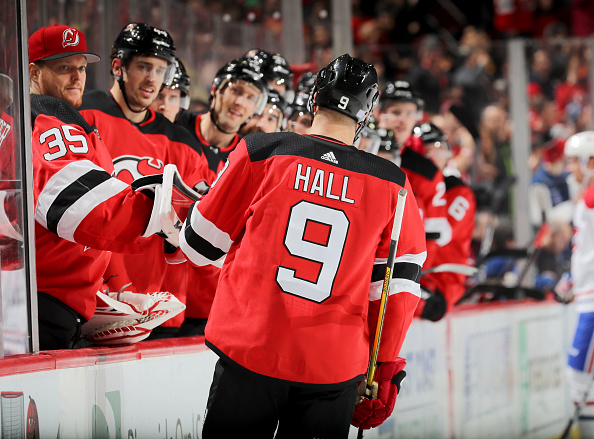 Since it would be easy to say "Jack Hughes for Calder" as my prediction, I'm going to go in a different direction. The Devils were an abysmal 25th overall with 2.56 goals for per game. My prediction is that they jump to just under 3.00 goals per game, or more specifically an improvement of about 20-25 goals more. above last season. As mentioned in the Flyers portion earlier, that could be the difference between lottery spot and playoff bubble.
That's all for the Metro and Central, which means that's all for this week. Next week we'll do Positive Predictions for the Atlantic and Pacific Divisions, followed by two weeks of Negative Predictions. Then next year we can laugh at how wrong I was together.
Toodaloo for now!