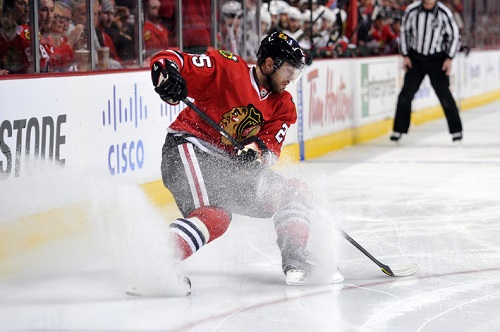 July fifth was a very busy day for the Nashville Predators as they managed to sign five players; four forwards and a backup goalie to their roster. The new additions were Viktor Stalberg, Matt Cullen, Eric Nystrom, Matt Hendricks, and Carter Hutton.
Possibly the biggest addition to the lineup was that of Viktor Stalberg of the Chicago Blackhawks. Stalberg made his NHL debut for the Toronto Maple Leafs in 2009, but was traded to Chicago in 2010 where he has played ever since. He has a total of 104 points (52 goals, 52 assists) in 243 games. Last season, Stalberg recorded 23 points (9 goals, 14 assists) in 47 regular-season games and notched three assists in 19 playoff games for the Blackhawks.
Stalberg signed a 4-year, $12 million dollar contract, making $2.5 million during the 2013-2014 and 2014-2015 seasons and $3.5 million during 2015-2016 and 2016-2017.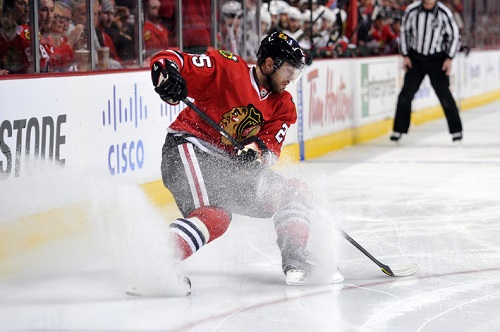 Next, the Preds signed forward Matt Cullen of the Minnesota Wild to a 2-year, $7 million dollar contract where he will be paid $3 million during the 2013-2014 season and $4 million during 2014-2015.
Cullen had 27 points (7 goals, 20 assists) in 42 regular season games for the Wild during the 2012-2013 season. He was ranked among League leaders in face-off efficiency with a 53.2 percent for a third consecutive season, also winning more draws than he lost for a ninth consecutive season.
Cullen brings in championship experience, having 18 points (4 goals, 14 assists) in 25 games during the Carolina Hurricanes' hunt to a Stanley Cup in 2006. He has played 68 career post-season games overall, amassing 39 points (11 goals, 28 assists).
Coming to the Predators' roster, Cullen will become their most veteran skater, having played 1,073 regular season games since 1997-1998, notching 562 points (202 goals, 360 assists).
The Predators managed to snag forward Eric Nystrom from the Dallas Stars, inking him to a 4-year, $10 million contract. Nystrom will make $2 million during 2013-2014 and 2014-2015 and $3 million during 2015-2016 and 2016-2017.
Nystrom has played his last two seasons with Dallas, notching 11 points (7 goals, 4 assists) after playing in all 48 games during the 2012-2013, lockout-shortened season. He also ranked among League leaders in hits with 122 in the same amount of games.
Nystrom has played in 408 NHL games during his career, accumulating 83 points (46 goals, 37 assists) and 306 penalty minutes.
Forward Matt Hendricks will be returning to the Predators organization after signing to a 4-year, $7.4 million contract that will pay him $1.85 million per season through 2016-2017.
Hendricks was drafted by the Predators way back in 2000 Entry Draft, going 131st overall during the fifth round.
The 6-foot, 211-pound forward amassed eight points (5 goals, 3 assists) in 48 games with the Washington Capitals last season, but was team leader in penalty minutes (73), while coming in at third on the team in both face-off efficiency (56.8 percent) and hits (93).
Hendricks has 58 points (27 goals, 31 assists) and 365 penalty minutes in his 263 NHL career games since making his debut with the Colorado Avalanche in 2008-2009.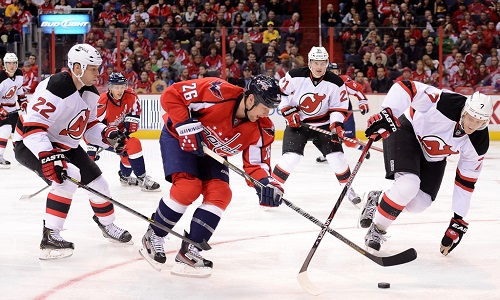 Last, but certainly not least, Nashville signed goaltender Carter Hutton to a 1-year, two-way contract worth $550,000 at the NHL level and $100,000 at the AHL level.
Hutton has played in 120 games between three teams in the AHL (Adirondack Phantoms, Worcester Sharks, and Rockford IceHogs), while appearing in one game for the Chicago Blackhawks during the 2012-2013 season.
During the 2012-2013 season, Hutton played 51 games for the Rockford IceHogs, posting a record of 26-22-1 and averaging 2.72 goals-against, .908 save-percentage. He also had a pair of shutouts. Throughout his 120 games in the AHL, Hutton has a 60-44-7 record, 2.64 goals-against average, and seven shutouts.
During 2011-2012, Hutton was named Rockford's MVP after tying a team record with a .917 save-percentage while also setting a team record with a 2.35 goals-against average.
Hutton will be replacing Jeremy Smith on the Preds AHL-affiliate Milwaukee Admirals roster after Smith signed a contract with the Columbus Blue Jackets.
The Nashville Predators have definitely made a step in the right direction with signing four forwards. Offensive is something that the Predators have been lacking for quite some time and hopefully these new additions may turn that around. Combine that with Nashville's strong defense, they will get back to their Stanley Cup-contending ways and bring a Cup to Smashville.