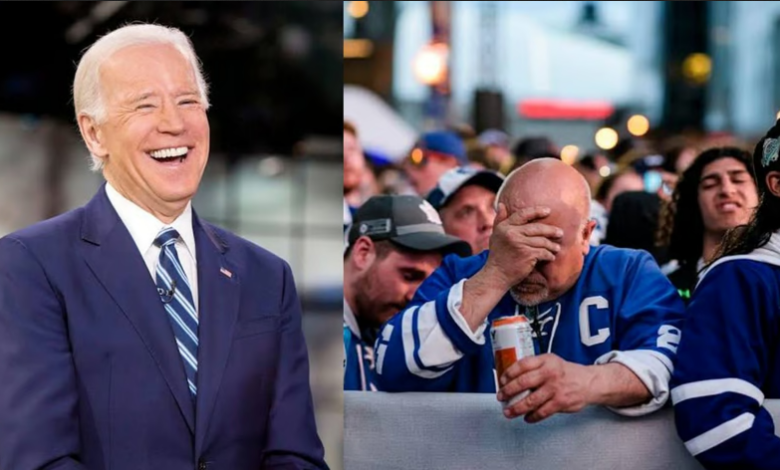 The President of the United States of America, Joe Biden, has made himself appear foolish after being questioned about the Stanley Cup Playoffs. Biden was speaking to a large crowd a few days ago and taking questions from the public. A young child approached Biden and inquired if he was watching the NHL playoffs and, if so, who his favorite team was.
"I did, and I do," said Biden. "The Philadelphia Flyers."
A kid asks Joe Biden who he's rooting for in the Stanley Cup playoffs and he says the Flyers, who did not in fact make the playoffs. pic.twitter.com/cOEeqNQiJ6

— Greg Price (@greg_price11) April 27, 2023
Unless he misunderstood the question, Biden responded with a team that not only did not make the NHL playoffs, but also did not come close. He has already stated that his favorite team is the Flyers, as he informed legislators in Canada on an official visit.
President Biden wants the @NHLFlyers to win the Stanley Cup this year. The only problem is… they were under .500 and didn't even make the playoffs. Oh. Maybe he thought it was 1975 again?https://t.co/S7J5a9nZ5W

— OutKick (@Outkick) April 27, 2023