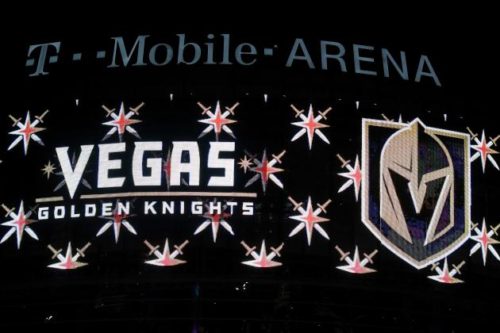 Decision Day has come and gone with the "Las Vegas expansion franchise" officially becoming the Vegas Golden Knights. With the identity of the league's 31st franchise chosen, attention can now turn to the main event: The June expansion draft.
The Ottawa Senators are one of a handful of franchises that, depending on your outlook, is fortunate enough to have only one player they must protect (that being Dion Phaneuf). That leaves the Sens with a lot of freedom in the decision-making process (unlike, say, the Chicago Blackhawks), but also means there will be some long nights and tough choices ahead.
Some decisions will be easy – there's no chance the Sens don't protect Erik Karlsson, and with so few options in net behind him the logical move is to protect Craig Anderson even at 35 years old – but others won't be as simple. The Sens aren't lacking for offensive talent, but they don't have a glut either which means they'll have to make some savvy selections.
There's so much volatility attached to each player's value – picture the expansion draft like playing the pro sports version of the stock market – so the names below are subject to change, but at this point in the 2016-17 season the Sens would do well to protect the following players:
Mike Hoffman

Kyle Turris

Mark Stone

Ryan Dzingel

Derick Brassard

Curtis Lazar

Jean-Gabriel Pageau

Dion Phaneuf (NMC)

Erik Karlsson

Cody Ceci

Craig Anderson
Reasoning
The inclusions of Hoffman, Turris, Stone and Brassard should come as no surprise. Hoffman is Ottawa's leading goal scorer the past two seasons, Turris the team's first-line centre and Stone a potent two-way threat. Brassard, meanwhile, is a valuable veteran presence in the room who consistently posts 40-plus points (plus the Sens just acquired him for Mika Zibanejad, so they need to get their money's worth).
On the other end of the spectrum are Pageau, Dzingel and Lazar (each of whom is in need of a contract for 2017-18). The latter has had more downs than ups in his short NHL career, including a demotion to Binghamton that lasted longer than anyone expected, but The Sens see two-way forward potential in him.
Dzingel has been a revelation in his first season as a full-time NHLer, putting up five goals and 11 points while impressing with his blazing speed, and Pageau has gotten off to a slow start offensively but remains a reliable penalty killer and threat in the faceoff dot.
On defence the inclusion of Karlsson needs no explanation – his two Norris trophies do enough talking – while Ceci is one of Ottawa's top young blueliners. Phaneuf, as mentioned, must be protected due to the nature of his no movement clause, though the Sens could ask him to waive it and risk losing him (an unlikely scenario).
Notable omissions: Bobby Ryan, Chris Neil, Zack Smith (forward); Marc Methot (defence)
The biggest, most high-profile name missing from the list of protected players is Bobby Ryan – he of over 600 games and 455 points. When the Sens acquired him from the Anaheim Ducks in 2013 he was a four-time 30-goal scorer who came with the promise of adding some much-needed punch to an Ottawa lineup that was lacking in the scoring department.
What the Sens got is someone who has twice barely cracked the 20-goal plateau and battled a variety of injuries, all while earning a $7.25 million AAV contract in the process. With a no move clause that still allows them to expose Ryan without first seeking his approval, you can bet the Sens would love to get his contract off the books and allocate that money elsewhere.
Meanwhile, the only reason to protect Neil would be out of loyalty – he's nearing the 1,000-game plateau, all in Ottawa – and his involvement in the community, neither of which warrants exposing Lazar or Dzingel. Protecting Smith doesn't make much sense either, considering the fact he has hit the 30-point plateau just once in seven seasons.
(It should be noted that neither Smith nor Neil is under contract beyond this season, which would preclude them from being exposed. It should also be noted that Clarke MacArthur does not need to be protected because he doesn't qualify for exposure due to the fact he has played just four games combined the past two seasons).
On the blue line Ottawa's conundrum is sort of a "square peg in a round hole" situation. In a perfect world, the Sens would keep their top-four in tact by retaining each of Karlsson, Phaneuf, Ceci and Methot. But to do so would require keeping only four forwards – an option that is both unlikely and unnecessary given Ottawa's depth on the back end.
So in essence they're left with three options: ask Phaneuf to waive his NMC and hope he says yes, allowing the Sens to protect Methot; expose him and hope Vegas uses its pick on Ryan or another Senator; or gauge the trade market between now and June to see what interest Methot can arouse and, if it's worth it, swing a deal.
Because even though the expansion draft is still seven months away (another way of looking at it is it's only seven months away), it's never too early to start preparing.
Love Reading About Hockey?

Subscribe to keep up-to-date with the latest and most interesting hockey news!
| | |
| --- | --- |
| | We hate spam just as much as you |