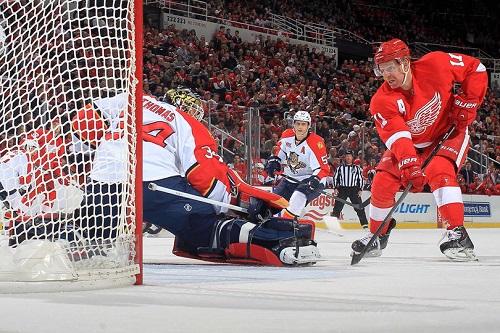 Hey, look! We're in the pits again!
Consigned to the cellar for the umpteenth time, the Panthers are on track for yet another lottery pick; as I sit here, sick, hastily scribbling this article while watching rugby, that fact seems about as certain as death, taxes and my growing addiction to Breaking Bad. Whereas trap lords Walter White and Jesse Pinkman run the Albuquerque meth trade with utter dominance, the Panthers-though playing significantly better of late-can't seem to gain traction in the rough and tumble world of the NHL. The only thing with a 99.1% chance of anything is the likelihood that Tim Thomas will get a start in net.
If current standings hold-draft lottery notwithstanding-the Cats will gain the fourth overall pick in the draft, affording ringleader Dale Tallon a plethora of options with which to better the team, either immediately or by strengthening an already deep prospect pool. Assuming Tallon decides to keep the selection, here are three skaters who could potentially pull on Panther red come June 27th:
Haydn Fleury
Well, we've got good news and bad news. The good news is that the Panthers are only giving up 2.92 goals per game. The bad news? The Panthers are giving up 2.92 goals per game. While the figure represents a marked improvement from last season's dismal effort of 3.54 (coughcoughFILIPKUBAcough), the current figure leaves much to be desired. The blue-line has long maligned in Sunrise, in spite of the addition of several blue-chip prospects in recent years; many of these players have yet to don the Panther sweater on a consistent basis.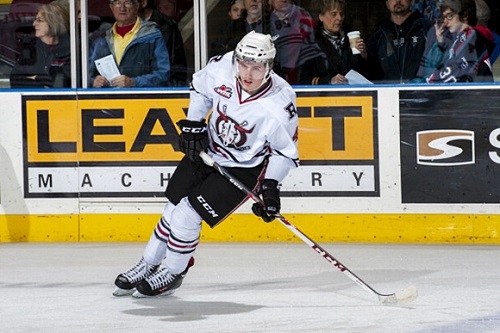 Assuming Aaron Ekblad gets snatched up in the first three picks, Red Deer Rebels' defenseman Haydn Fleury may prove to be a key cog in the Cats' defense for quite some time. Serving top-pair duty for his club, the 17-year old Fleury places third in his team's scoring race, punching in six goals and 33 points in 48 games thus far; on top of back-end production, the rearguard boasts a +17 rating on a squad with a +6 goal differential as a whole, an indicator that he's utilizing his bullish 6'3″, 204-pound frame to its full defensive potential. He essentially weighs as much as my Volkswagen Jetta, and-ranked as Central Scouting Services' (CSS) number four North American skater (eighth by International Scouting Services' standards [ISS])-probably could beat it in a drag race to boot.
William Nylander
For all the talk regarding the Panthers' pipeline as one of-if not the-richest in the league, it doesn't come unqualified; arguably the lone Achilles' heel of the system, Hockey's Future has highlighted the uncertain depth of the right wing as an area of concern. Having constructed a young nucleus of talented, hulking centermen in Nick Bjugstad and Aleksander Barkov, General Manager Tallon could seek to address this problem early on in the draft.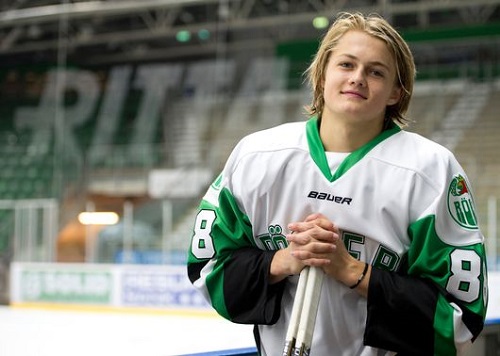 Enter William Nylander. Listed as a center/right wing by CSS, the 5'11", 170-pound Nylander could provide an instant injection of much needed talent to a shallow right wing. Per Future Considerations:
Nylander is an extremely skilled, dynamic player who has quick hands and feet that make him dangerous offensively. He has great top-end speed, a strong burst and elite vision. He can distribute the puck like few other his age. An intelligent player, he out-thinks opponents regularly
Coming from thoroughbred bloodlines, Nylander is the son of former NHL center Michael Nylander, a veteran of 920 games. While scouts point out defensive deficiencies in his game, Nylander the younger possesses the talent to break open any contest at a moment's notice.
Julius Honka
In choosing between Honka and fellow rearguard Anthony Deangelo, there wasn't much standing between the two; seperated by a mere quarter of an inch and three pounds, both players-aged 18 years- function as offensive-minded defensive, slippery to contain and smooth on their skates. Both players have posted wondrous numbers from the back, with Deangelo potting eleven goals and 58 points through 40 contests in his third Junior season. Honka, in his first North American season, has shown no struggles in adapting to the smaller ice surface, notching 12 goals and 40 points through 41 games.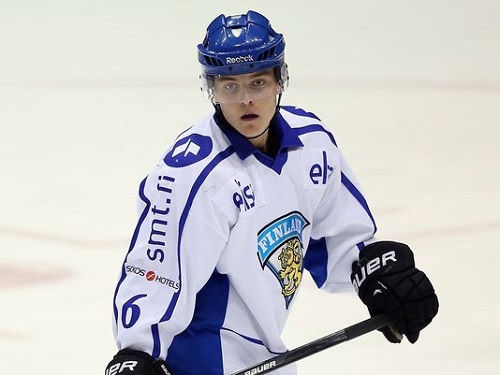 The shorter, stockier Honka, however, has posted a significantly better plus-minus; playing for the Swift Current Broncos, Honka has managed a +13 rating, tied for fifth on the WHL's Eastern Division leading squad. Deangelo, on the other hand, has thus far garnered a dismal -25, third worst on an OHL cell-dwelling Sarnia Sting in spite of trailing only fellow prospect Nikolay Goldobin in points. The big kicker, Honka's participation in this past World Junior Championships-where he joined his Finnish compatriots in trouncing the Swedes in a hostile environment en route to a gold medal-gives the defenseman experience against the top athletes in his age group, propelling his draft stock in my eyes.