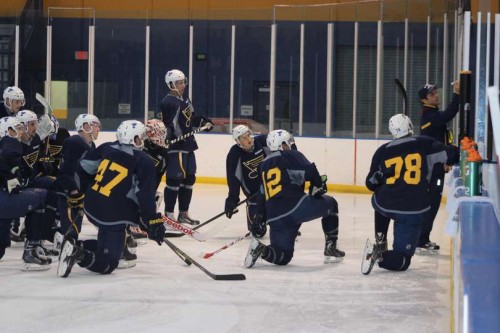 To an outsider, it may seem the St. Louis Blues aren't doing anything of consequence, but small steps can lead to big outcomes. The Blues have signed three men, Nate Prosser, Peter Mueller and Jeremy Welsh.
Twenty-eight year old Nate Prosser who hails from Minnesota, played for the
Wild
for the better part of the last five seasons. The veteran defensive player had two goals and eight points in 53 games with the Wild last season along with 58 penalty minutes.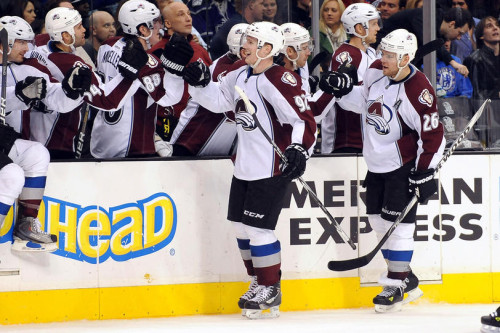 Another Minnesota native, Peter Mueller joins the Blues, leaving the Swiss A-League team, Kloten Flyers. Mueller was a top offensive player for the team, leading with 24 goals and 46 points in 49 games. Mueller's past with the NHL was promising, sliced up by a series of concussions. Mueller previously played with Stastny in Colorado, perhaps another reason St. Louis took the contract. The fans and franchise to see if Mueller can make the strong comeback the Blues need next season.
Jeremy Welsh, who split last season between the Canuck's and the AHL's Utica Comets, is the third one-year contract trade. The twenty-six year old Ontario native scored his first NHL goal with the Canucks last season and has been flying high ever since. His record with the Comets is more impressive, with fifteen points and fourteen penalty minutes in forty-nine regular season games. Although by no means new to the NHL, after stints with the Hurricanes and the Canucks, Welsh still has a lot to prove and plenty of time to do it with the Blues.
The St. Louis Blues' recent camp with all the new young guns and recent trades proved a positive event for the franchise. Coach Hitchcock noted a lot of potential in his new draft and trade picks. He mentioned he was particularly impressed by Parayko, Fabbri, Vannelli and Schmaltz, claiming they all had "high-end skill.
"Hitchcock recently took over the St. Louis Blues' Twitter account to answer questions about the upcoming season. When asked if the Blues would have what it takes for the championship next season by a fan, he said he "really liked the potential. They're very committed."
He also mentioned young buck, Ivan Barbashev as a strong player during camp practices. Hitchcock said the Russian native "looks like a pro already" and he was already "very strong on the puck."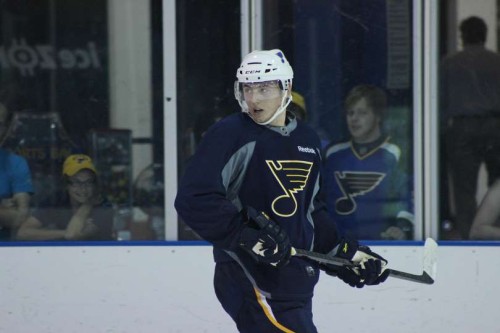 Coach Hitchcock and Doug Armstrong remain enthusiastic about the their team-building skills and the fans can only hope their decisions pay off in a big way next season.