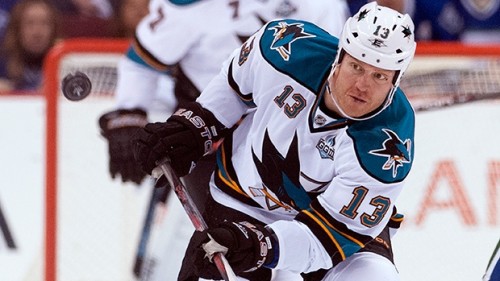 Alright. It's been a rough offseason. It all started with blowing a 3-0 lead against our SoCal rivals. Then when fans had just started to recover, everybody's favorite bald color commentator Drew Remenda (now on twitter @DRemenda) was fired.
Dammit San Jose, what are you trying to do to the fans?
I thought it was impossible to get anymore bad news, but it just kept coming. Ice girls came along, and our rebuild was centered around John Scott. And finally, just a few days ago, another kick to the face graced Team Teal's fans, when the team announced that asset Raffi Torres would miss a great portion of the upcoming season.
Yes it's true. Raffi Torres, who is a beast when he's healthy, will miss a lot of the upcoming season after having an operation on the same knee as last year. Here's the timeline of events. Back during last year's preseason, he had a knee on knee collision, causing him to need a major knee operation. He missed half the season. When he came back, he played for five games, averaging a point per game, and a lot of energy until feeling soreness in the knee. He missed the rest of the season until the playoffs. During the playoffs he admitted that he was basically "playing on one knee." He had another surgery to clean up around the knee, but due to an infection, the first surgery had to be repeated.
What does this mean for the team? A few things. Torres brought energy to the ice. Whenever he stepped on, he would throw his body at anything that moved (CLEANLY). John Scott won't do that…I promise. He also seemed to throw in a clutch goal every once in a while by going for the gritty goals.
This is Torres' third ACL procedure on the same knee and he had setbacks after the first two. Hopefully after this procedure Torres is back on the ice at full-strength.
So could our offseason get any worse? Let's look at the positives for now…at least John Scott isn't our captain……..yet.