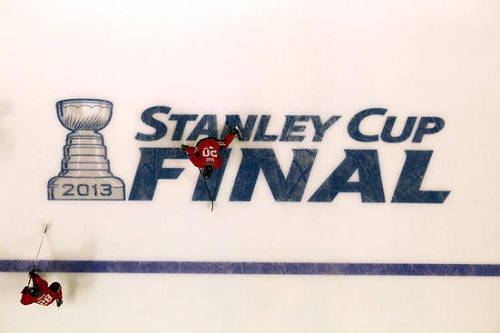 It's been over thirty years since two Original Six teams met in the Stanley Cup Finals. Never have the Boston Bruins and the Chicago Blackhawks faced each other for hockey's ultimate prize.
One of the biggest factors to include in this year's finals is the fact that they come off a shortened season. The intensity and excitement of the season and post-season have made some fans forget that the NHL has only played 48 games this year. The Chicago-Boston series is the first time this season that a Western Conference team will face an Easter Conference team. This only heightens the excitement of the series.
Boston has the advantage in record meetings between the two teams, but the last time Chicago beat Boston was back in 2009-2010 and that season ended with Chicago hoisting the Cup.
Boston, the fourth seed, took out the Pittsburgh Penguins, considered to be the best team in the East. And they did it in four games. Chicago eliminated reigning champions, the Los Angeles Kings and came back from the brink of death to steal a 3-1 lead from the Detroit Red Wings. What all this means is that there is no doubt that these two teams are the best in the league and for the first time this season, we get to see the best battle.
For as offensive as each team is, it's the defense that will decide the outcome. All-stars line the blue-line on both sides which will force offensive players on both teams to do some homework before the series. Tuuka Rask has emerged from Tim Thomas' shadow to prove himself, and Corey Crawford is making doubters eat their words. And both men have been doing it all season long.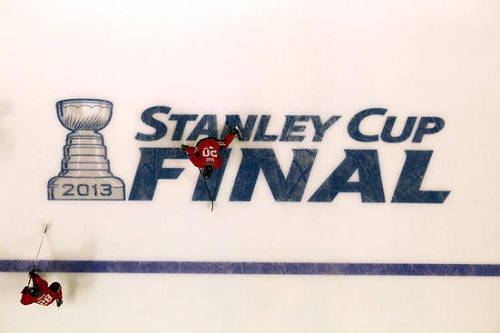 Some teams may have nerves when competing in the championship round. These teams have none. Both have been on this stage before, both have won, both recently. Each coaching staff is loaded with experience, composure and a few hidden tricks.
There is no question that Boston is big and can find ways to score. But Chicago is fast and have come this far with little help from Jonathan Toews and (until the Los Angeles series) Patrick Kane. If Toews and Kane start to click and Chicago can find some room to move, this series can be pretty even. Either way, it is matchups like this one that make this game memorable and historical.
Drop the puck.