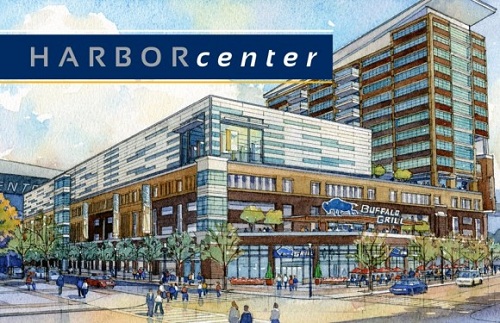 In exciting news in the city of Buffalo, the Sabres announced that they would be building a 2-rink complex, not too far from the First Niagara Center. One rink will hold about 1,800 fans while the other about 200. The rinks are scheduled to open September 2014. This development is definitely exciting for the city of Buffalo for a few reasons: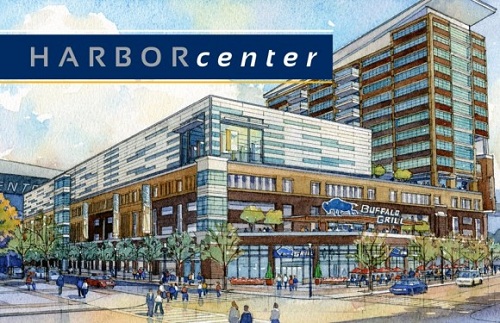 1) The addition of the 2 new rinks will help ease congestion of other rinks in the area. Hockey has always been huge in Buffalo but getting ice has been an issue. I know that one of the PE teachers at a local high school has practice for his team at 5 AM! Couldn't imagine having to have practice that early in the morning and then have to go to school.
2) Another way having these rinks help is to help Buffalo bid on the World Junior Championships like we sponsored a few years ago. At the time, Buffalo had one of the best attendance figures of the games. This was probably due to the fact that Canada was only 15 minutes away from the arena. I did attend a Canada game during the World Juniors and they are the most PASSIONATE fans. There was a sea of red at that game and they were the loudest and proudest fans there.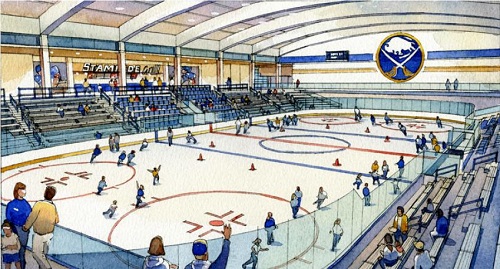 3) Along with possibly hosting the World Juniors, it is time the Sabres host the All-Star Game. The last time the Sabres hosted the game was way back when Gilbert Perreault was captain in 1978. Fans could skate on the new rinks. They could stay at the new hotel being planned and shop at some retail shops. In my opinion, with the new rink complex, Buffalo would be ready to host the game. Owner Terry Pegula is not afraid to spend money and he would make sure his organization and the city showed the NHL and the world just how an All-Star Game should be done.
As a life-long Sabres fan, I am definitely excited for this new development. Terry Pegula has not only energized the organization but its fans. It is only a matter of time until the Sabres have a victory parade when they win the Stanley Cup!