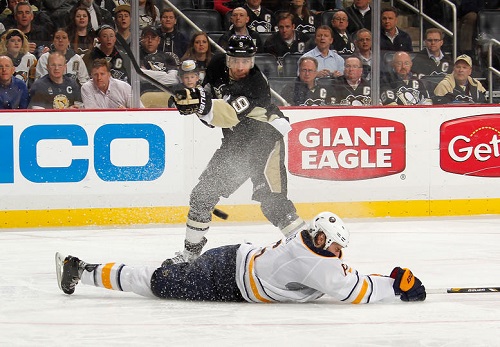 The Buffalo Sabres announced that they have re-signed defensemen Mike Weber to a 3 year deal. It is believed to be worth $ 5 million. Weber appeared in the majority of the Sabres games last season and led the Sabres with 92 blocked shots.
Weber was drafted in the 2nd round (57th overall) of the 2006 NHL Entry Draft. He has played in parts of 5 seasons for the Sabres and is looking to establish himself as a steady top-6 defensemen. His best season was in 2010-2011 when he had 4 goals and 13 assists in 58 games for the Blue and Gold.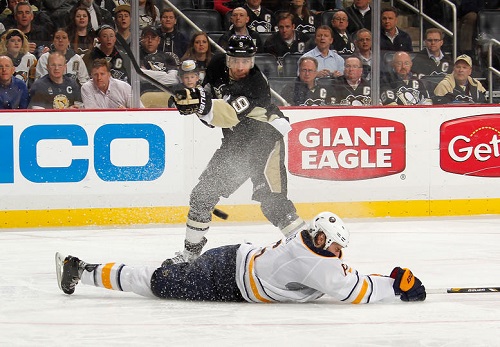 Best known for his physical style of play, Weber is mostly known for being a defensive defenseman. He had 70 penalty minutes in the lockout shortened season. While he may not score a lot of points, he will prevent the other team from creating scoring chances.