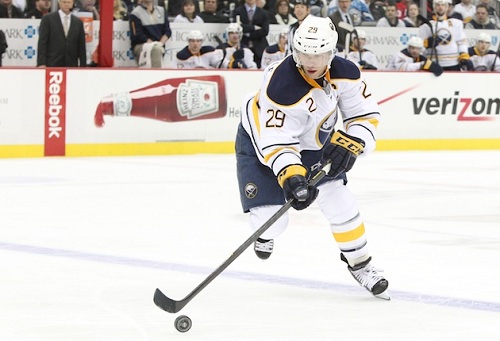 The Sabres were relatively quiet on trade deadline day only making one trade. However, the trade was significant as the Sabres traded Captain Jason Pominville to the Minnesota Wild for F Johan Larsson, G Matt Hackett, 1st rd pick in this year's draft and a 2nd rd pick in the 2014 draft. The Sabres also sent a 2014 4th rd pick in the trade.
Pominville was originally selected in the 2nd round of the 2001 NHL Entry Draft by the Sabres. In his time, he has amassed 185 goals and 271 assists for 456 points in 578 games. This season, Pominville had 10 goals and 25 points with Buffalo and was among the team leaders in both categories. He also played in the 2012 NHL All-Star Game.
Johan Larsson has had a pretty good season so far in the AHL. He has 15 goals and 22 assists in 62 games. Larsson was originally drafted by the Wild in the 2nd rd of the 2010 draft. In addition, he was also captain of the 2012 Sweden team that won a IIHF World Junior Championship.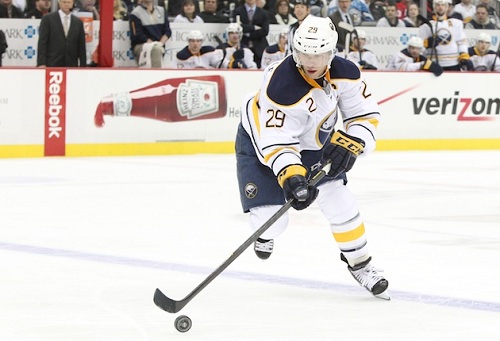 Matt Hackett has been the primarily goaltender for the Minnesota Wild's AHL affiliate Houston Aeros. The London, Ontario native has compiled a record of 19-20-3 this season. He also has a 2.66 goals against average and a .907 save percentage. Hackett was drafted by the Wild in the 3rd rd of the 2009 NHL Entry draft.