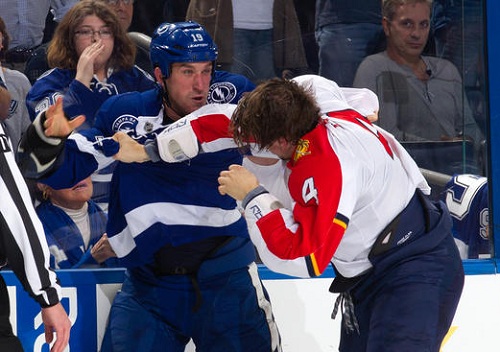 On Wednesday, the LA Kings traded defenseman Andrei Loktionov to New Jersey and acquired a fifth-round draft pick in return. This morning, Kings General Manager Dean Lombardi announced that the fifth-rounder has been traded for Florida Panthers Keaton Ellerby.
The Kings have been looking for an answer to the gaping holes in their defensive lines. Could this be it? Ellerby is a big guy, coming in at 6 feet 5 inches and 217 pounds. He was a first-round draft pick for the Panthers in 2007 and hales from Strathmore, Alberta.
While Ellerby wore #4 in Florida, he won't be taking over former King Rob Blake's number. Instead, he will don a #5 on his black and white jersey. He has played nine out of 10 games this season and has already racked up 36 penalty minutes.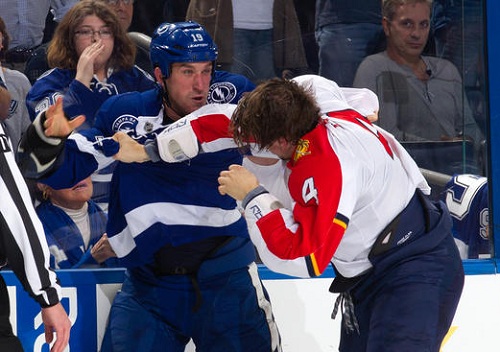 No word yet on whether or not he will lace up for Sunday's game against the Detroit Red Wings.