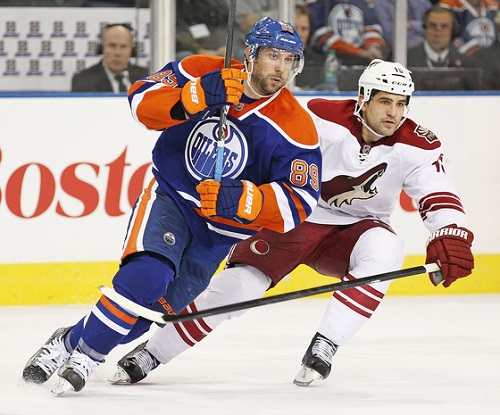 Today the focus in Edmonton has been on forward Sam Gagner, who just signed a three-year, $14.4 million deal with the Edmonton Oilers with a $4.8 million cap. Gagner signed a short one year, $3.2 million deal his past season, and everyone was expecting an increase in his salary in the next negotiations. Whether Gagner would sign with Edmonton or move somewhere else was a big question the past little while for Oilers fans. There needed to be a balance between Gagner's potential increase, and the Oilers' budget.
Gagner has been with the Oilers all six years of his NHL career. It's questionable whether he'll stay in Edmonton once his three years are up – young Oilers Taylor Hall and Jordan Eberle both inked much longer contracts. Whether he stays or not, however, his presence for the next three years was important for the Oilers moving forward. Without Shawn Horcoff, the Oilers definitely needed Gagner to stay and bring strength to the center.
With 6 years of experience at only 23, Gagner is a veteran player. He's also a veteran Oiler, having spent all six of those years in Edmonton. It's understandable, then, that he seemed pleased to remain clad in orange and blue, interviewing that "it's a great feeling. It's something that I wanted to get done. I wanted to remain an Oiler. I feel like I've been through a lot here. I like the city and I like where the team is going. It's something I want to be a part of. Now that something is done, I can focus on getting ready for the season."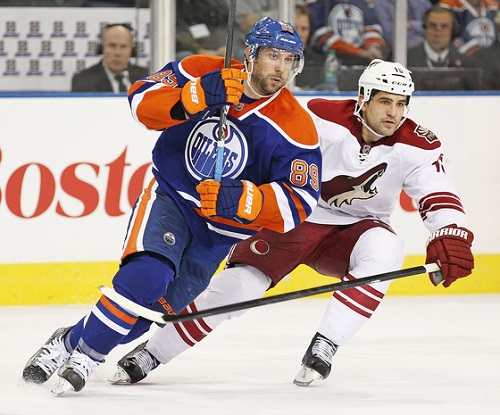 Oilers coach Craig MacTavish commented on Gagner's new contract, saying that "we're very excited that Sam will continue to be a part of what we've started around here. He's been here for a long time, we feel like he has a lot of the elements we want on our team, and we're happy to have him back."
Gagner also spoke about what he's striving for in upcoming seasons.
"I want to be a consistent threat who's good on both sides of the puck," Gagner said. "I want to be a guy who's counted on in big situations to help lead the team to the playoffs and beyond that. We all just want to win, and I want to be a big part of that. I have a good feeling about where things are going. We have a lot of good players now, so it's just about becoming a good team."
Love Reading About Hockey?

Subscribe to keep up-to-date with the latest and most interesting hockey news!
| | |
| --- | --- |
| | We hate spam just as much as you |