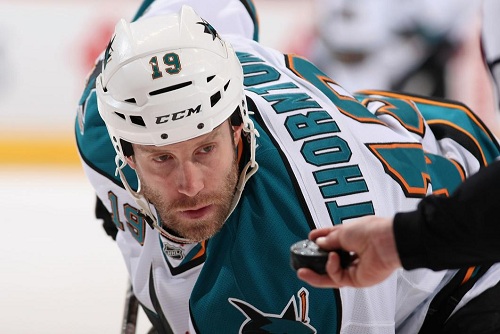 The San Jose Sharks are focusing on doing one thing this season, just like any other team; win the Stanley Cup. The only thing that is different about this season, is that it's barely a season. During this shortened 48-game season, the Sharks are going to have to execute their game plan correctly, and not make too many mistakes. For the Sharks to be successful this year, they have to win games early. One major issue that plagued the Sharks last year was their PK unit. They made the adjustments in order to change this by bringing in Larry Robinson. Another issue for the Sharks was consistency. When the Sharks were playing well, it only lasted for a little. In a shortened season, it is vital to play good, competitive, consistent hockey. Here is an insight on each position, and how the Sharks have dealt with them.
Forwards: The Sharks have a very deep roster when it comes to forwards. First, Joe Thornton and Patrick Marleau are already an amazing and effective combination. Along with them, Joe Pavelski and Logan Couture are in their prime, adding on to the depth of this team. In addition, Martin Havlat and Ryane Clowe will make a huge impact, after both of them battled with injuries last season. Their 3rd and 4th lines aren't as strong, but when they need to play hard, they do.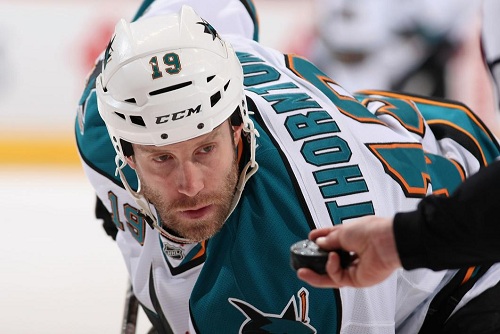 Defense: The blue line for the San Jose Sharks is outstanding this year. Douglas Murray isn't the biggest point getter on the team, but he knows how to hit people, and is an intimidating person to be up against on the ice. Dan Boyle brings his leadership to the ice, and also his knowledge as a veteran. Marc-Edouard Vlasic had a breakthrough season last year, and if he has the same type of season again, he will be unstoppable. Once Brent Burns hits the ice, he will get back to his scoring ways. Brad Stuart was brought back as another big guy who is another intimidating veteran, and finally Justin Braun is an up and coming defenseman who is bound to have a great year this year.
Goalies: Antii Niemi had a less than impressive season last year, but is going to have a great one this year. After getting some playing time during the lockout, he should be ready to go, and ready to play impressively. As for Thomas Greiss, he will have to play exceptionally well this season. With 2 games in 3 nights, backup goalies will be essential to win this year, and Greiss has been in the league for enough years to be able to live up to expectations.
Overall, the San Jose Sharks are ready to face this short season. They brought in Jim Johnson to assist Todd McClellan with his coaching duties, and are ready to get on the ice. During the lockout, 11 players played overseas at one point, and Ryane Clowe helped coach an ECHL team. The Sharks come into this season in shape, and ready to dominate on the ice. Here is to a great year of Sharks hockey, and of course their amazing commercials.
A SIDE NOTE: RIP to original Sharks owner Greg Gund III. After battling cancer, he passed away at the age of 75 on 1/16/13. He will be forever a part of the Sharks organization as their wouldn't be one without him. Thank you to him for all of his work for this team, and for beginning the era of an amazing hockey team. As a tribute, the San Jose Sharks will wear helmet decals, and patches on their jersey's this season.