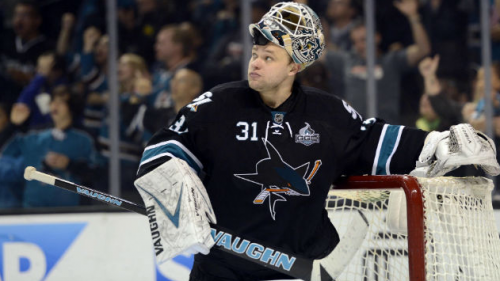 It's every NHL fan's favorite time of the year. Playoff time. And for Sharks fans, it will seem like deja vu. They have a date with the hard hitting, skilled Los Angeles Kings.
For the third time in four seasons, the Kings and Sharks will face off. In 2011, the Sharks won the series. In 2013, the Kings won the series. Both series were entertaining, and this upcoming one surely won't disappoint.
Last year in the playoffs, the Kings had home ice, and that proved to be the X-factor in the series. The home team won every game, by a single goal. This year, San Jose is the team with home ice, and during the regular season, the home team dominated.
The most important key to this series will be goaltending. Antti Niemi was a vezina finalist last season, but has been extremely shaky this year, and really hasn't looked good coming down the home stretch. He caught fire after the Olympic break, but has become cold as ice recently. Giving up three weak goals against Anaheim, he'll need to solidify his game before the postseason.
On a happy note for the Sharks, rookie phenom Tomas Hertl looks like he is set to return for the playoffs! After rejoining the team in late February, he has been steadily rehabbing, and pending medical clearance, it looks like he will be given the green light for the playoffs. The Sharks are not a dumb franchise. They won't rush Hertl back if he isn't ready. The 20-year old's future is more important than the present, but if he's healthy, why not put him in. The Sharks definitely need something to spark the team.
Another player that could be making a return in the near future is Raffi Torres. After spending the majority of the season on the injured reserve, he returned and jolted the team, getting a few points and a few big hits before promptly landing back on the IR with soreness. The Sharks will need a tough guy heading into the playoffs, as Adam Burish is recovering for a gruesome hand injury. For the meantime, Bracken Kearns is up with the club to provide a toughness aspect.
The Sharks will need to use the final two games of the regular season to get ready for the daunting task of a first round series with the Kings. They will need to be physical, and solid defensively to have any chance at beating their pacific division rival.